These lentil mushroom balls are filled with festive flavours and are the perfect center piece to a vegan Christmas dinner.  These little wonders are filled with fresh rosemary, thyme, dried cranberries, lentils and are brought to life with a hint of red wine vinegar. You will love how easily you can create a vegan holiday main dish!
You can prepare the lentil balls in advance. Just shape the balls and cover. Chill in the fridge for no longer than 12-24 hours, bring to room temperature and bake.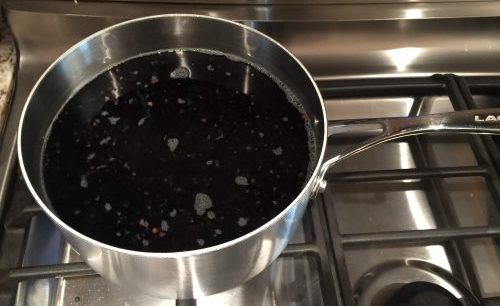 Cook the lentils: Rinse and dry all produces. Preheat the oven to 350° F. Add lentils and water (4 cup, 8 cup) into a medium pot. Bring to a boil and then reduce heat to medium. Simmer for about 20 minutes, uncovered, adding more water if the lentils dry out. Once the lentils are fork tender, remove from heat. If there is still water in the lentils, drain using a colander. Return the lentils to the pot and mash the lentils with a potato masher until it's a coarse paste with some lentil pieces still intact. Set aside.
Cut the onion & mushrooms:While the lentils are cooking, finely chop the onion and the mushroom. It is important to finely chop the vegetables to ensure the balls stick together. 
Prepare the cranberries and herbs: Separate the thyme and sage leaves. Finely cut the fresh herbs and roughly cut the cranberries. 
Cook the onion & mushrooms: In a pan, add the oil (1/2 tsp, 1 tsp), onion, mushrooms, salt (3/4 tbs, 1 1/2 tbs) and pepper (1/4 pinch, 1/2 tbs). Cook on medium heat until the onion is tender, about 9 minutes. Add the cranberries, herbs, and red wine vinegar. Stir until combined. Remove from heat and stir in the mashed lentils when they are ready.
Add the oat flour & flax and the water (2 tbsp, 1/4 cup) to the lentils. The mixture should be fairly moist and sticky. If it's too crumbly and doesn't stick together, add more water 1 tbsp at a time and combine between each addition until you can form a 1 tbsp ball by pressing the mixture together in your hands. 
Form the lentil balls: Line a baking sheet with parchment paper. Shape lentil mixture into about 1 tbsp balls and pack tightly with your hands so they hold together. Form all the balls (20 balls, 40 balls) and place the lentil balls on a lined baking sheet. Cook for 15 minutes at 350F then flip them and cook for an additional 12-15 minutes or until the balls are firm on the outside.
Serve: Serve the lentil balls with cranberry sauce and mushroom gravy.
Included
5 portions
10 portions
mushroom
onion
lentils
dried cranberries
rosemary & thyme
red wine vinegar
oats flour & flax
oil*
salt*
pepper*
water
water
Cooking for kids?
Introduce fresh herbs to children slowly as they may not like their flavour. It is a good idea to ask children to prepare a new ingredient before tasting it. This will help them feel more comfortable with the new food.
Making this recipe with kids?
Ask the child to help by completing step 4:
Recommended Wine Pairing provided by Willow Park Wines & Spirits
LIVING SKY CURRANT 
complex earth tones and tangy berry flavors for those who prefer un-oaked wines. 
Region: Perdue, Saskatchewan
Alcohol: 13.1%

VINA ESMERALDA 
Fragrant and floral (lime blossom, acacia honey) with notes of fresh fruit (Muscat grapes, citrus) and passion fruit. Sensual and silky on the palate, delicate acidity (pink grapefruit). Sublime with seafood cocktail, fish and pates
Region: Spain
Colour: White
Alcohol: 11.5%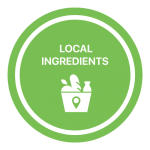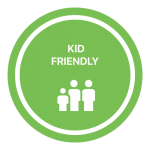 Note: We cannot guarantee any dish is allergen free.