Share the joy of savouring this scrumptious and easy chocolate torte! This torte features a shortbread crust filled with a rich hazelnut orange chocolate ganache topped with toasted hazelnuts. It's the perfect ending to a decadent Christmas dinner! 
"Rudolf with your nose so bright,  won't you guide my sleigh tonight?" 
Cream margarine: Preheat oven to 300 F. With the help of a electric mixer, beat the margarine in a bowl until light and fluffy.
Add the flour mix: Gradually add the flour mix to the margarine, mixing until fully incorporated (do not over mix).
Shape and bake the crust: Lightly oil the pie plate. Place the dough in the pie plate and evenly press in the plate. Using a fork piece holes on the surface of the dough. This will prevent the dough from rising. Bake at 300F for 13 to 18 minutes until lightly browned. 
Remove from the oven and let cool. 
Make the ganache:  While the crust is baking, place the chocolate and cointreau & frangelico in a medium sized bowl. Place the coconut mylk & coconut oil in a small pot. Turn on the heat to medium low and heat to close to boiling. Turn the heat to minimum, add the chocolate and cointreau & frangelico to the coconut mylk. Cover with the lid and let rest about 3 minutes. Remove lid and gently stir together unti the chocolate is melted into the coconut mylk.
Pour evenly the ganache into cooled crust.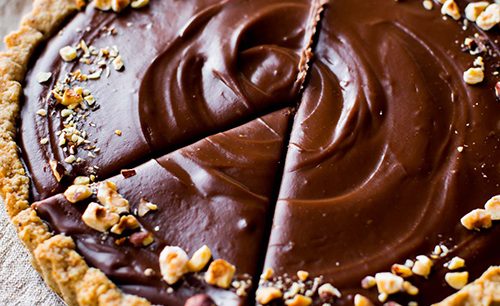 Finish the pie: Roughly chop the hazelnuts. Place in the refrigerator for 30 minutes. Sprinkle with chopped hazelnuts and and return to refrigerator for another hour, until chilled all the way through. Leave in the refrigerator until serving. Serve.
Note: You can let the torte warm up at room temperature for 30 minutes for a creamier ganache.
.
Included
5 portions
10 portions
Flour mix: flour, icing sugar, cornstarch
margerine
chocolate
coconut mylk + coconut oil
cointreau & frangelico
hazelnuts
Making this recipe with kids?

Ask the child to help by completing steps 1, 2 & 5.
Cream the margerine
Add the flour mix
Finish the pie
Recommended Wine Pairing provided by Willow Park Wines & Spirits
FONSECA BIN 27 RESERVE PORT
Bin 27 shares the heritage and style of the great Fonseca Vintage Ports, as well as much of their depth and character. However it is bottled when ready to drink and can be served by the glass directly from the bottle. Blended for consistency of character and quintessentially Fonseca in style, this reserve blend provides reliable and affordable value. Deep youthful ruby colour. Intense rich fruity nose crammed with pure blackberry, cassis, cherry and plum aromas interwoven with notes of spice. The palate full bodied and round, with a smooth velvety texture balanced by firm mouth filling tannins. The juicy black fruit flavours linger into the rich luscious finish.

Region: Portugal
Type: Port
Alcohol: 20%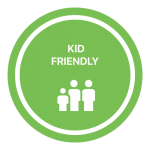 Note: We cannot guarantee any dish is allergen free.