Explore the best of Saskatchewan through your kitchen!
Easily made, health focused recipes, high-quality handmade meal kits.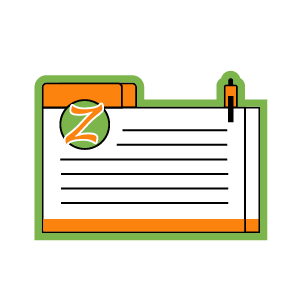 WE PLAN
We plan healthy, zesty & seasonal recipes that allow you to discover new flavours
WE SHOP
We shop locally to find all the fresh ingredients you need to prepare mouth-watering meals
WE PREPARE
We prepare ingredients to ensure that they are perfectly portioned & measured to make cooking fast, fun & easy
WE DELIVER
Once a week we deliver high quality and fresh ingredients to your door in your hands
YOU COOK
You create quick & delicious meals using our step by step recipes and enjoy every bite
Picture by our beautiful cousin and friend Myriam @the.farm.folk 
Myriam's farm is a few minutes from Melfort. 
We are here to support YOU
Allign your plan to your lifestyle
ZestyKits is happy to introduce blogues in both English & French. Blogs focus on cooking, connecting through food, health & our community.  
ZestyKits est heureux de présenter des blogues en français et en anglais. Les blogues se concentrent sur la cuisine, la connexion par l'alimentation, la santé et notre communauté.
Recettes faciles un Noël léger et délicieux  Sauce aux canneberge et olives marinées Sauce aux canneberges Ingrédients: 2 tasses de canneberges fraîches ou surgelées 2 grosse pomme, pelée et hachée 1 tasse de sucre blanc 1 tasse d'eau Préparation: Mélanger
Read More »
Pizza Party! Let's get togther and host a PIZZA PARTY! Pizzas are fun to make as a group. We can make individual pizzas and each guest can make their own pizza or we can share a few large pizzas.   Don't
Read More »
Blog provided by:Lacey Engel, Registered Dietitian BSc. Nutrition, BSc. Kinesiology.Owner of Beyond Baby Nutrition The current COVID-19 pandemic is wild to say the least. One minute you're planning birthday parties, St. Patrick's Day festivities, Easter feasts, and going on vacations, and
Read More »
Food prices are impacted by the inflation. This empty fridge soup is an easy way to reduce your food costs and your food waste. In this blog we discuss Empty fridge soup recipe Soup preparation tips Crouton recipe Food price forecast Food waste
Read More »
Why make dressing at home? It only takes a few minutes & it's easy. It costs less We already have all the ingredients on hand. We use ingredients from the pantry. We use higher quality ingredients and better support our health. We can
Read More »
PIES! Pies are filled with memories and comfort. They remind us of holidays, spending quality time with our grand-mothers and mother. Reduce food waste with pies. Yes, you read that right! Pies are a delicious way to use bruised fruits and vegetables.
Read More »
ZestyKits is joining forces with local businesses to provide you a series of blogs. Let's learn, grow and eat good food together.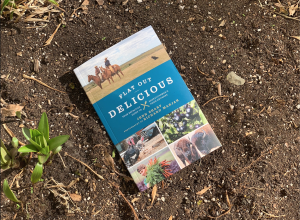 What is Flat Out Delicious? Flat Out Delicious is a valuable travel book that takes us on a journey to meet Saskatchewan's farmers and producers. This book captures the stories and values of Saskatchewan's resilient and inspiring farmers and producers.
Read More »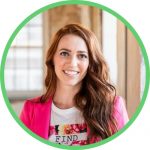 Blog provided by:Lacey Engel, Registered Dietitian BSc. Nutrition, BSc. Kinesiology.Owner of Beyond Baby Nutrition Don't let the cute videos online fool you, having your kids in the kitchen is no joy ride. It's more like a roller-coaster of emotions; at least that's
Read More »
Blog provided by: Melanie Boldt Owner of Pine View Farms. Over the past few days, we have been bombarded with Covid-19 information. I fear we may have two outbreaks going on — a fear pandemic and a flu pandemic. Oh yes, there
Read More »