Explore the best of Saskatchewan through your kitchen!
Easily made, health focused recipes, high-quality handmade meal kits.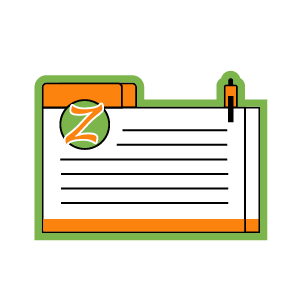 WE PLAN
We plan healthy, zesty & seasonal recipes that allow you to discover new flavors
WE SHOP
We shop locally to find all the fresh ingredients you need to prepare mouth-watering meals
WE PREPARE
We prepare ingredients to ensure that they are perfectly portioned & measured to make cooking fast, fun & easy
WE DELIVER
Once a week we deliver high quality and fresh ingredients to your door in your hands
YOU COOK
You create quick & delicious meals using our step by step recipes and enjoy every bite
Picture by our beautiful cousin and friend Myriam @the.farm.folk 
Myriam's farm is a few minutes from Melfort. 
We are here to support YOU
Allign your plan to your lifestyle
ZestyKits is happy to introduce blogues in both English & French. Blogs focus on cooking, connecting through food, health & our community.  
ZestyKits est heureux de présenter des blogues en français et en anglais. Les blogues se concentrent sur la cuisine, la connexion par l'alimentation, la santé et notre communauté.
Asparagus is one of the first signs of spring. May is National Asparagus Month. asparagus is about to be in season in Saskatchewan and will be in season until the end of June. Let's discover the asparagus: When are they in season
Read More »
Desserts to share this mother's day Let's share love with theses 3 decadent desserts on mother's day: Queen of Sheeba cake, Saskatoon berry citrus cake with honey and rose cakes. Each of these desserts feature different flavour profiles and texture. Which one
Read More »
Let's eat mexican! These 3 easy sauces/dips are made with simple ingredients and filled with authentic mexican flavours: Guacamole, Pico de gallos, & Mango salsa. Use them to top all your favourite mexican dishes: Tacos, Nachos, Quesadilla, Burritos, Tostados, Enchiladas & Tortilla
Read More »
Pourquoi faire la vinaigrette maison ? Ça ne prend que quelques minutes et c'est facile Ça coûte moins cher On a déjà tous les ingrédients sous la main. On utilise des ingrédients du garde manger. On va y mettre des
Read More »
Dans ce blog on discute: L'industrie et la demande du beurre. Qu'est-ce qui se passe avec nos produits laitiers au Canada? #Buttergate Comment faire du beurre à la maison. La saisonnalité du beurre. Types de beurre vendus en magasin. L'industrie
Read More »
Les prix alimentaires augmentent en 2021! L'augmentation prévue est la PLUS ÉLEVÉE en dollars jamais projetée par le Rapport sur les prix alimentaires Canadiens. Cette soupe vide-frido est une recette facile pour réduire les coûts alimentaires et le gaspillage alimentaire.
Read More »
ZestyKits is joining forces with local businesses to provide you a series of blogs. Let's learn, grow and eat good food together.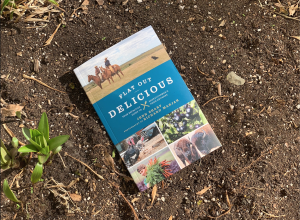 What is Flat Out Delicious? Flat Out Delicious is a valuable travel book that takes us on a journey to meet Saskatchewan's farmers and producers. This book captures the stories and values of Saskatchewan's resilient and inspiring farmers and producers.
Read More »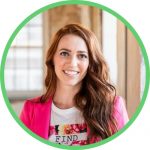 Blog provided by:Lacey Engel, Registered Dietitian BSc. Nutrition, BSc. Kinesiology.Owner of Beyond Baby Nutrition Don't let the cute videos online fool you, having your kids in the kitchen is no joy ride. It's more like a roller-coaster of emotions; at least that's
Read More »
Blog provided by: Melanie Boldt Owner of Pine View Farms. Over the past few days, we have been bombarded with Covid-19 information. I fear we may have two outbreaks going on — a fear pandemic and a flu pandemic. Oh yes, there
Read More »