To celebrate the warm weather, try our signature adobo & jerk caribbean tacos. These tacos are light, fresh and Zesty! The perfect combination for hot sunny day. Jerk spice is used to bring delicious and children friendly flavour to the chickpeas. Jerk spice is used frequently in Jamaica and is made with a number of spices including: thyme, paprika, cumin, cinnamon, all spice, parsley, and garlic. These tacos are filled with toasted adobo & jerk chickpeas, red cabbage, mango, cilantro and are topped with our signature honey lime taco sauce.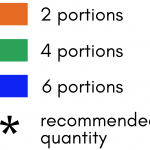 Roast the chickpeas:Turn on the oven to 375F. Wash and rinse all produce.
On lined baking sheet, place the Spiced chickpeas, oil (1/2 tsp, 1 tsp, 1  1/2 tsp), and salt (1/4 tsp, 1/2 tsp, 3/4 tsp). Combine to ensure even coating and place in an even layer. Bake until the chickpeas are warm and slightly crispy – 10 to 15 minutes.
Prepare the toppings: Peel the mango and cut in 1 cm dices. Cut the lime in wedges and roughly chop the cilantro in about 1 cm pieces. Cut the red cabbage* in thin strips of about 1/4 cm. 
*Note: Get the stink out of here!  Cabbage can stink! To reduce the smell, run cold water and open your cabbage bags under the running cold water.
Heat the corn tortillas: Heat a pan on medium high. Keep the pan dry – do not add oil – place 1 or 2 corn tortilla in the pan for 15 to 30 seconds on each side. Use tongues to flip them. Place the warm corn tortilla in a clean towel and wrap them so they stay warm. 
Note: When heating the tortilla you will notice a toasty smell and a few darkened spots – you are doing it right! Heating the corn tortilla is important to reduce chances of the tortilla breaking and makes them taste good.
Assemble and Serve: In each taco, place the roasted adobo & jerk chickpeas, red cabbage, cilantro, mango, honey lime taco dressing. Each portion includes 3 tacos. Serve with a lime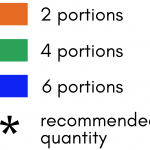 2 portions
4 portions
6 portions
spiced chickpeas
mango
red cabbage
cilantro
lime
taco shell
honey lime dressing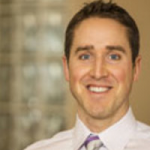 Dr. Craig Herrington, Naturopath
LIME
Iron deficiency is the worlds most common nutrient deficiency. Consuming foods high in vitamin C (like limes), increases iron absorption from the diet, especially plant sources of iron (leafy greens, legumes, grains, nuts and seeds).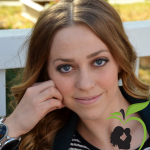 Lacey Engel, Registered Dietitian
Cooking for kids?
Dips and sauces can be a fun way to customize a meal to your little one's taste preferences. Think sweet, spicy, savoury, or salty. 
Making this recipe with kids?
Ask the child to help with step 5 by:
STERLING VINTNER'S PINOT NOIR 
Deep ruby colour; red cherry, earthy and vanilla aromas; light to medium bodied, dry; raspberry and cherry flavours with a nice touch of spice on the finish
Region: California
Colour: Red
Alcohol: 13.5%
Price (SLGA): $14.62
BODEGAS SALENTEIN PORTILLO SAUVIGNON BLANC
Fruity nose with aromas of white peach and grapefruit. Flavours of nectarine, citrus and under ripe mango in front of a cleansing, citrus-driven finish.
Region: Argentina
Colour: White
Alcohol: 13.5%
Price (SLGA): $15.69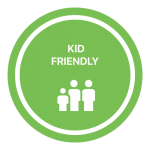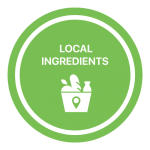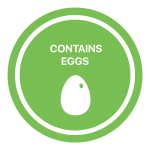 Note: We cannot guarantee any dish is allergen free. 
Weight Watchers Smart Points