These tacos are fresh, filling and flavourful! They are filled with nutritious black beans, tomatoes, cilantro, sour cream and lime. They are ready in 20 minutes and are the perfect dish for a busy day.
Cut & cook the onions:  Cut the onion in small dices.
In an oiled pan on medium heat cook the onion for 5 minutes.
Make the filling: Add the black beans to the onions. Season with salt & pepper. Combine.
 
Add the taco spice and 1/2 cup, 1 cup, 1 1/2 cup of water. Combine and cook for 3 to 5 minutes or until most of the water evaporates and there is a bit of sauce at the in the pan.
Note: Ensure beef is cooked to at least 165°F
Prepare the garnish

: Wash and rinse all produce.
Cut the 
tomato
in small dices.
Cut the lime in wedges and roughly chop the cilantro.
Heat the corn tortillas: Heat a pan on medium high. Keep the pan dry – do not add oil – place 1 or 2 corn tortillas in the pan for 15 to 30 seconds on each side. Use tongs to flip them. Place the warm corn tortillas in a clean towel and wrap them so they stay warm. 
Note: When heating the tortilla you will notice a toasty smell and a few darkened spots – you are doing it right! Heating the corn tortilla is important to reduce chances of the tortilla breaking and makes them taste amazing.
Assemble: In each taco shell, place 2 to 3 tbsp of the black bean filling. 
Garnish and Serve

:
In each
corn tortilla
, place 2 to 3 tbsp of the
 filling.
 Garnish each taco with
tomato,
salsa
,
cilantro
and
sour cream
. Each portion includes 4 tacos. Serve with a
lime wedge.
2 portions
4 portions
6 portions
onion
black bean
tomato
cilantro
lime
corn tortilla
taco spice
greek yogurt
salsa
STERLING VINTNER'S PINOT NOIR 
Deep ruby colour; red cherry, earthy and vanilla aromas; light to medium bodied, dry; raspberry and cherry flavours with a nice touch of spice on the finish
Region: California
Colour: Red
Alcohol: 13.5%
Price (SLGA): $14.62
PELEE ISLAND GEWURZTRAMINER
Pale straw/yellow colour; floral, ripe peach, honey and lychee fruit aromas; off-dry, light to medium bodied, softly structured with balanced acidity, flavours of honeysuckle, rose water, pear, citrus and lychee; hints of spice on the finish.
Region: Canada
Colour: White
Alcohol: 12.5%
Price (SLGA): $12.99
Dr Craig Herrington, Naturopath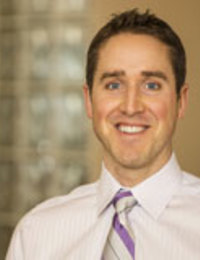 Owner of Regina Naturopathic
CILANTRO
Love it or hate it? The reason is probably genetic! There is a gene responsible for how the brain perceives the taste of cilantro. For some it's a pleasant lemony flavor and for others it has a soapy smell and taste. If you are a 'soap taster' try crushing the leaves as this creates a milder flavor.
Lacey Engel, Registred Dietician
Owner of Beyond Baby Nutrition
Yum foods 
Serve "yum" foods with new food. When your child sees food they recognize it may entice them to explore other, new foods too.
Cooking for kids?
Go easy on the taco spice blend as kids may not like it's spicy flavour.
Making this recipe with kids?
Ask the child to help by completing step 4 & 5: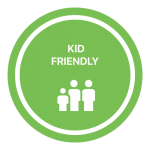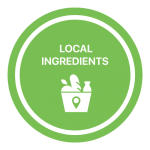 Note: We cannot guarantee any dish is allergen free. 
1 serving includes 4 tacos