Are you ready for an explosion of summer flavours? A mix lemon & orange zest with doterra lime essential oil, chili flakes, black pepper and honey creates a spicy, sweet and crispy tofu. For a hit of brightness, we've paired juicy mango with lime and fresh mint for a subtly sweet and refreshing bowl. We also added roasted potatoes. This salad is topped with our signature zesty tangerine, mango & lime dressing and crunchy cashews.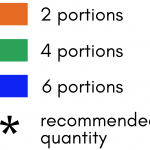 Cook to potatoes:  Line a baking sheet with a non-stick sheet or parchment paper. Wash the potatoes and cut in 2 cm (1 inch) dices. Drizzle with oil (1/2 tsp, 1 tsp, 1  1/2 tsp), salt (1/8 tsp, 1/4 tsp, 1/2 tsp), and pepper (1 pinch, 1/8 tsp, 1/4 tsp). Combine to ensure even coating and place in an even layer to ensure the potatoes cook evenly. Bake in the oven about 20 minutes or until the potatoes are fully cooked and start to become golden. Keep the oven on to heat the buns.
*Note: If you have a vegetable basket you can cook your potatoes on the BBQ instead of the oven. Cook the potatoes about 20 minutes, turning mid way through cooking.
Fry the tofu: While the potatoes are cooking, drain the  tofu. Discard the marinade. Cut the  tofu in 2 cm dices. Place the cornstarch and salt (¼ tsp, 1/2 tsp, 3/4 tsp) on a plate and coat each tofu dice with the cornstarch and salt. In a large pan, heat the oil ( 1/2 tbsp,1 tbsp, 1 1/2 tbsp) on medium heat. Place the tofu dices in the pan in a single layer and cook each side for about 2 minutes until they are golden. Once the tofu is cooked, place it in a bowl and set aside.
Prepare the lime and mango: Rinse and dry all produces. Peel and thinly slice the mango in about 1/2 cm slices. Cut the lime in 6 segments.
Prepare the mint and cashews: Roughly chop the mint and cashews in about 1 cm pieces.  
Assemble the salad: On individual plates, place the spinach and top with mango slices, cashew, lime, and mint.  
Garnish and serve: Place crispy  tofu dices and roasted potato dices on each plate and top with tangerine dressing.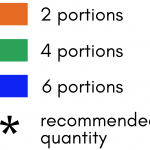 Included
2 portions
4 portions
mango
lime
potato
organic tofu
cornstarch
spinach
cashew
mint
Tangerine dressing
oil
salt*
pepper*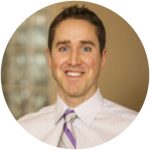 Dr. Herrington's
Health Fact
SPINACH 
Using mouthwash, destroys the bacteria in the mouth that we need to convert the beneficial nitrates in vegetables such as spinach, beets, radishes and arugula. This blocks the heart healthy effects of these vegetables.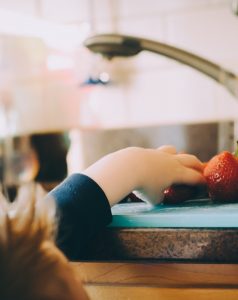 Making this recipe for kids?
Feel free to go easy or leave out the fresh mint as some children do not like its flavour. 
Making this recipe with kids?
Ask the child to help by completing step 5 & 6
Assemble the salad
Garnish and serve
PETER LEHMANN LAYERS
Semillon, Muscat, Gewürztraminer and Pinot Gris, each add character to the final blend. An attractive pale yellow with green tints, it has aromas of citrus, hints of peach and aromatic lifted spiciness.
Region: Australia
Colour: White
Alcohol: 13.5%
Price (SLGA): $17.75
CONO SUR BICICLETA PINOT NOIR ROSE
Pomegranate and cranberry on the nose with light floral notes. Juicy sweet cherry flavours followed by a dry, fresh finish.
Region: Pirque, Chile
Colour: Rose
Alcohol: 13.0%
Price (SLGA): $13.17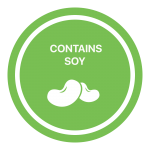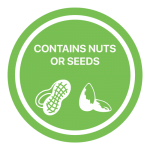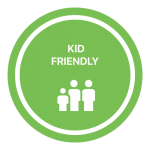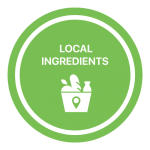 Note: We cannot guarantee any dish is allergen free.