This beautiful super-food filled bowl is the perfect dinner to compliment a sunny day. This blueberry chicken wild rice dish is filled with 3 recognized super-foods: blueberry, almonds and spinach! This dish is filled with Saskatchewan grown wild rice, cucumbers, oranges, Saskatchewan raised chicken breast and is topped with a zesty blueberry vinaigrette. This delicious meal will leave you feeling energized.
Featured Saskatchewan Products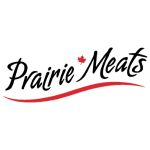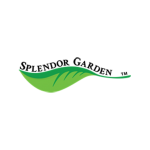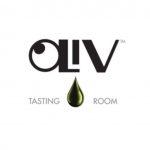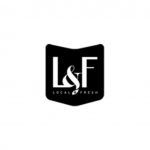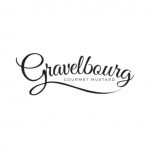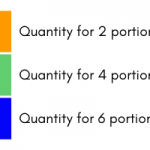 Prepare and cook the rice:  Preheat the oven to 375F. Rinse the wild rice & brown rice using a strainer.  

In a pot, add the wild rice & brown rice blend, water 1 1/3 cup (2p), 2 2/3 cups (4p), 4 cups (6p) cup, salt & pepper, stir.
Bring to a boil on high heat. Reduce the heat to low, cover and cook 35 minutes or until the rice is tender. Set aside.
Cook the chicken:  Place the lemon chicken on a lined baking sheet. Drizzle with oil and season with salt & pepper. Bake for 15-20 minutes. Let rest for 5 minutes and cut the chicken in thin slices.
*Note: Ensure the chicken is cooked to a minimum internal temperature of 165F. If the chicken breast is small it may need to be cooked for 15 minutes.
Prepare the cucumber and orange: Wash and rinse all produce.
Thinly slice the cucumber.
Cut the orange in slices: Start by slicing off the ends of the orange. Place the orange on one of its cut surfaces, then insert the knife blade into the space between the flesh and the skin at an angle that matches the contour of the fruit. When all the skin is removed slice the orange in 1/2 cm slices.
Finish the rice: Fluff the wild and brown rice with a fork. 
Assemble & Serve:
Bowl: Place the cooked wild and brown rice, spinach, cucumber, orange, blueberry and lemon chicken breast slices. Drizzle each bowl  blueberry vinaigrette. Garnish with almond slices. Serve.
Plated: Assemble the salad by combining the spinach, almond slices, cucumber, orange and blueberry in a bowl. Serve the chicken with side of salad and rice. Garnish the salad with blueberry vinaigrette. 
Note: this dish is also delicious the following day. Add the vinaigrette just before service to ensure the vegetables and fruit stay crunchy.
2 portions
2 portions
4 portions
wild rice & brown rice blend
lemon pepper chicken breast
spinach
orange
blueberry
mini cucumber
almond slices
blueberry vinaigrette
HERITAGE ROAD BLOODSTONE SHIRAZ GRENACHE
Aromas of black pepper, blueberry and plum fill the glass. Flavours of ripe fruit, mulberry and blackberry finished with spicy pepper and creamy vanilla oak characters. This balanced shiraz shows rich fruit characters, a medium body and good persistence
Region: South Autralia
Colour: Red
Alcohol: 13%
Price (SLGA): $14.65
LIVING SKY WINERY RHUBARB
Mellow earthy rhubarb with a delightfully light, lemony touch.
Region: Perdue, Saskatchewan
Colour: White
Alcohol: 12.7%
Price (SLGA): $23.30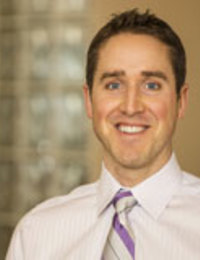 Dr Craig Herrington, Naturopath
BLUEBERRY
Blueberries play an important role in keeping our blood vessels healthy. A review last year of 83 published studies on blueberries concluded, " increased dietary anthocyanin consumption represents a safe, economical, and important method of reducing incidence of chronic disease in humans and may even serve as non-pharmacologic (drug) treatment for such diseases." 
Lacey Engel, Registered Dietician
Crunch
Did you hear that crunch? Ask your little one what sounds food makes in their mouth when they bite. It's an easy and quick way to make food more fun!
Cooking for kids?
Feel free to slowly introduce new vegetables to children. 
Making this recipe with kids?
Ask the child to help by completing step 5.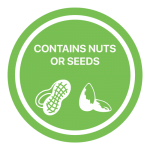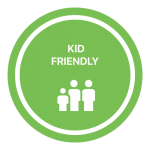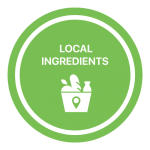 Note: We cannot guarantee any dish is allergen free. 
Weight Watchers Smart Points