Mustard ginger pan roasted chicken thigh with mushroom, carrots, delicious ramens, ginger & soy sauce garnished with crispy panko and fresh mint. This comforting dish lets you experience new delicious flavour combinations. You will love it!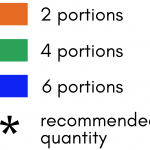 Prepare and cook the chicken: Bring water (about 4 cups, 4 to 8 cups, 8 to 10 cups) to a boil in a large pot for the ramen.  
In a large pan, add the oil (1/2 tbs, 1 tbs, 1  1/2 tsp), the chicken slices. Cook on medium heat until half way cooked – about 4 minutes. Add the and its marinade and cook until fully cooked – about 4 additional minutes. Place the cooked chicken in a bowl and set a side. Rinse the pan to re-use for the vegetables. 
Note: Ensure the chicken cooked to a minimal internal temperature of 165F.
Prepare and cook the vegetable: Wash and clean all produce. Cut the mushrooms in about 1 cm slices and the carrots in about 1/2 cm slices. In the same pan you cooked the chicken, heat the oil (1/2 tsp, 1 tsp, 1  1/2 tsp) on medium heat. Add the mushrooms and carrots. Stirring regularly,  cook on medium heat for about 7-10 minutes, until the carrot is tender. Add the cooked chicken to the vegetables. Combine and set aside. 
Cook the ramen: While the vegetables are cooking and the water is boiling, add the ramen and cook for about 3 1/2 to 4 minutes.  ramen the noodles in a colander and place them back in the pot.
Gluten free: Add the ramen to boiling water. When noodles begin to unfold (about 1 minute), separate gently with a fork and reduce heat to low boil. Continue to cook for 3 minutes or until the noodles are just soft. Strain through a colander and rinse with cold water.
Combine the sauce with the ramen: Add the ginger soy sauce to the ramen. Combine and set aside. 
Assemble: Separate the mint leaves. In serving dishes, place the ramen, vegetables and chicken. Garnish with mint leaves and panko. Serve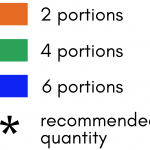 2 portions
4 portions
6 portions
marinated chicken
ramen
carrots
mushroom
ginger soy sauce
panko
mint
COPPER MOON CHARDONNAY
A lemon yellow coloured wine with aromas of ripe apple, pear, pineapple and a touch of floral. It is a soft, medium-bodied wine with flavours of ripe stone fruit and a touch of citrus on the finish.
Region: British Columbia, Canada
Colour: White
Alcohol: 13%
Price (SLGA): $11.13

JP CHENET RESERVE PINOT NOIR
Raspberry and cherry aromas with a touch of spice. A red berry flavour with a medium finish.
Region: France
Alcohol: 12%
Price (SLGA): $15.04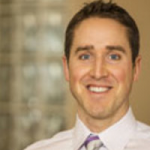 Dr. Craig Herrington Naturopath
MUSHROOM
Mushrooms can produce their own vitamin D from the sun (just like us!) Leaving 3oz of sliced mushrooms in direct sun for 15 minutes gives you 200-800iu of vitamin D!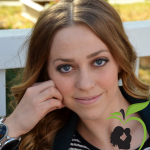 Lacey Engel, Registered Diatitian
GET COOKING
Get those kids in the kitchen! Little ones as young as two years old can help with meal prep. When kids help prepare food, they may be more likely to try the same food at the table. 
MAKING THIS RECIPE WITH KIDS ? 
Children are significantly more likely to try new foods when they helped prepare it. Let the child help complete these steps:
Combine the sauce with the ramen
Assemble
Note: We cannot guarantee any dish is allergen free. 
Weight Watchers Smart Points