When it comes to Mexican food, mole chicken enchiladas are a classic. Mole sauce usually takes hours to cook. Now you can make this recipe in 35 minutes for an easy weeknight dinner! 

Dessert idea: A cold juicy orange is a delicious and refreshing dessert after these mole enchiladas. 
Featured Saskatchewan Farmers & Producers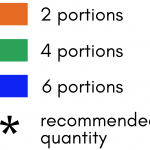 Cut the onion & start the filling: Cut the onion in 1/2 cm slices – make a couple onion slices extra thin for the garnish.
In a small pot* on medium heat, add oil and the onion – not the thin onion slices for garnish. Cook 5 minutes or until soft.
*small pot: You need a small pot that just fits the chicken. You will add water to boil the chicken.
Cook the chicken: Add the chicken with orange juice to the small pot. Add water to almost cover the chicken. season with salt. Cover and bring to a boil on medium high heat. Lower the heat to medium low and let simmer covered until the chicken is fully cooked – 15 minutes.
When the chicken is cooked, pull the chicken using 2 forks. Remove excess liquid if needed. Set aside.
Cook the jasmine rice:  In a pot, bring water to a boil: 1 cup (2P), 2 cups (4P), 3 cups (6P). Add jasmine rice and season with salt. Cover and cook on low heat for 15 minutes or until the water is absorbed. Set aside.
Make the sauce:
In a pot add the
mole sauce mix
and
water:

1 cup

(
2P
),

2 cups

 (
4P
),

3 cups

(
6P
).
Season with
salt
. Whisk the sauce and bring to a boil on medium heat – stirring regularly. Boil
3 minutes

*
or until the sauce thickens. Turn off the heat and set aside.
*the time required will increase by 5 to 10 minutes for 4 and 6 portions.
Spice note:
The mole sauce is medium heat. If you'd prefer mild add: 1 to 2 tbsp ketchup or 1/2 to 1 tbsp brown sugar.
Mole sauce mix ingredients (contains peanuts):
pureed peppers, tomato paste, cornstarch, peanut butter, cocoa, brown sugar, cinnamon, cumin, cloves, coriander, garlic powder, chili powder
Assemble:  Place mole sauce in a plate. Coat both sides of a corn tortilla in the mole sauce and fill with 2-3 tbsp of the filling. Fold the corn tortilla over the filling and place in individual plates or on a large serving plater. Repeat with all the tortillas.
Serve: Pour  the rest of the mole sauce over the enchiladas. Garnish with feta and thin onion slices. Serve with jasmine rice. 
Included
2 Portions
4 Portions
6 Portions
Onion
Chicken with orange juice
Corn tortilla
Mole sauce mix
Feta
Jasmine rice
Dr. Craig Herrington, Nathuropath
Onions
The cultivation of onions began in Asian over 5500 years ago! For thousands of years onions have been used as part of religious ceremonies, as medicine, food, and even as an aphrodisiac!
Lacey Engel, Registered Dietician
Get kids in the kitchen
Get those kids in the kitchen! Little ones as young as two years old can help with meal prep. When kids help prepare food, they may be more likely to try the same food at the table.
Making this recipe with kids?
Ask the child to help by completing step 3, 4 and 5.
Add the rice and salt.
Combine the mole sauce mix and water. Stir.
Fill the corn tortilla and fold.
BERINGER MAIN & VINE CABERNET SAUVIGNON
A strong vanilla flavour with blackberry on the finish. Soft, smooth tannins. 
Region: California, USA
Alcohol: 13%
Price (SLGA): $12.78

TRADITIONAL BEE – PRAIRIE BEE
Mead – the world's oldest fermented beverage – comes to you now in it's purest form. Traditional Bee is a delicate, off-dry wine; created by the transformation of premium honey into a subtle, light-bodied mead. Polished and engaging, this ancient libation is ready to be rediscovered by our modern palate.
Region: Moose Jaw, Saskatchewan
Alcohol: 12.5%
Price (SLGA): $21.50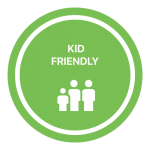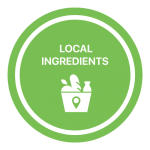 Note: We cannot guarantee any dish is allergen free. 
Weight Watchers Smart Points