This meal is satisfying and comforting, but it doesn't feel heavy. This hearty soba noodle bowls is filled with cruchy green vegetables, fried tofu squares coated in a light spicy soy and maple sauce. This bowl is topped with cashews, green onions, cilantro and lime. 
BURIED HOPE CABERNET SAUVIGNON
Full-bodied wine with notes of spicy oak, sweet plum and cassis.
Region: California, USA
Colour: Red
Alcohol: 14.5%
Price (SLGA): $15.47
CONO SUR ORGANIC SAUVIGNON BLANC
Mineral and citric, with herbal hints and notes of white flowers and melon on the nose. A balanced wine with a long mineral finish.
Region: San Antonio Valley, Chili
Colour: White
Alcohol: 13.5%
Price (SLGA): $13.15
Featured
Saskatchewan
Products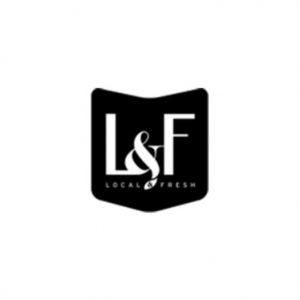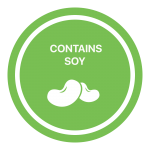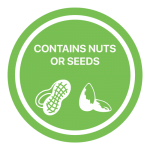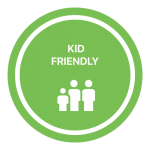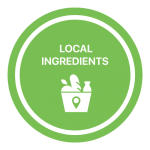 Note: We cannot guarantee any dish is allergen free.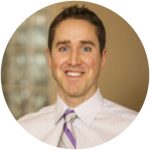 Dr. Herrington's
Health Fact
BOK CHOY
Bok choy is one of the most nutrient dense vegetables around. Meaning it contains more nutrients per calorie than almost all other vegetables!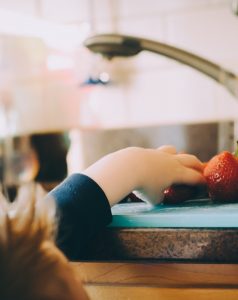 Making this recipe for kids?
Feel free to go easy or leave out the cilantro as some children do not like its flavour. 
Making this recipe with kids?
Ask the child to help by completing steps 5 and 6:
Add the soba noodles
Garnish and serve
Included
2 portions
4 portions
Bok choy
Snap peas
cashews
lime
Green onion
cilantro
tofu
Corn starch
Soba noodles
Spicy maple soy sauce
salt*
oil*
water*

Prepare the vegetables:  In a medium pot bring the water (1 liter, 2 liter), to a boil on high heat for the soba noodles. Rinse and dry all produces. Cut the bok choy in 4 cm slices. Cut the snap peas in 2. Slice the green onion in ½ cm slices. Roughly chop the cashew and the cilantro. Cut the lime in 6.
Fry the tofu: Drain the tofu. Cut the tofu in 2 cm dices. Sprinkle all sides with corn starch and salt (1/4 tap, 1/2 tsp). In a large pan, heat the oil (1 tbsp, 2 tbs) on medium heat. Add the tofu and cook each side for about 3 minutes until they are golden. Once the tofu is cooked, place it in a bowl and set aside.
Cook the soba noodles: Once the water is boiling, add the soba noodles, stir. Cook for 7 minutes. Place a strainer in the sink, drain the soba noodles and rinse.
Cook the vegetables: In the same pan you cooked the tofu, add the spicy maple soy sauce and bring it to a boil. Add the snap peas and cook for 3 minutes. Add the bok choy, cook for 1 additional minute.
Add the soba noodles: Add the drained soba noodles and the pan. Combine to coat with the spicy maple soy sauce.
Garnish and serve: In individual bowls, place the soba noodles, tofu and vegetables. Garnish with lime wedges, green onion slices, cilantro and cashew.