How about a twist on the classic shepherd's pie? Cold days are all about hearty comfort foods, and our cottage pie's sweet potato mash, served with roasted asparagus, gives this old classic a delicious update. We love this comforting and heart warming meal and we are convinced you will love it too!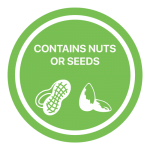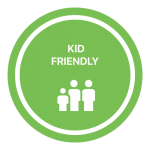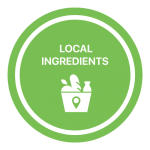 Note: We cannot guarantee any dish is allergen free. 
COTTAGE PIE 
Shepherd's pie are made with lamb or mutton while cottage pie are made other meat or lentils.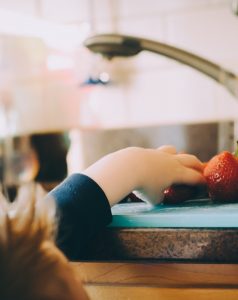 Making this recipe with kids?
Ask the child to help by completing step 4 & 6:  
Cook the vegetables
Cook the asparagus and serve
Included
4 portions
2 portions
ground turkey
water
onion
carrot
celery stalk
mushroom
sweet potato
russet potato
butter or margerine
milk or plant based milk
salt* - total amount
pepper*
vegetable oil - total amount
panko
rustic spice blend
aspargus
Cook the potatoes: Preheat the oven to 400ºF. Peel the sweet potatoes and the russet potatoes. Cut them into 1-inch cubes and put them into a pot and barely cover them with water. Cover, bring the water to a boil. Cook until tender, about 15 minutes. Place a colander in the sink, place the potatoes in the colander to drain them. Return to the potatoes the pot. Add butter or margarine (2 tbsp, 1 tbsp), milk or plant based milk (1/3 cup, 3 tbsp), and salt (1/4 tsp, 1/8 tsp) to the potatoes. Use a potatoes masher or an electric mixer to mash the sweet potatoes and russet potatoes into a soft pure.
Cook the turkey: In a medium pan heat oil (1 tsp, ½ tsp) on medium heat. Add the ground turkey, salt (1/2 tsp, ¼ tsp) and cook for about 7 minutes until the turkey is cooked through. 
Note: Ensure the ground turkey reaches a temperature of 165F.
Preparation: While the potatoes are cooking, wash and dry the vegetables. Peel and dice the carrot, onion, mushroom and celery in about 1 cm dices.
Cook the vegetables: In a pyrex baking dish (9" x 13", 8" x 8"), add diced carrot, onion, mushroom, celery, rustic spice blend, oil (1/2 tsp, ¼ tsp), salt (1/4 tsp, 1/8 tsp), and pepper (1/8 tsp, 1 pinch).  Bake in the oven 15 minutes.
Combine the filling and assemble the cottage pie: Add the cooked ground turkey to the cook vegetables in the pyrex baking dish, combine. Add the mashed potatoes on top of the filling, spread evenly and sprinkle with the panko. Return the dish to the oven to bake 15 minutes.
Cook the asparagus and serve: While the cottage pie is cooking in the oven, break off the woody ends of the asparagus. On a baking sheet lined with parchment paper, place the asparagus, drizzle with oil (1/2 tsp, ¼ tsp). Place in to oven and bake about 7 minutes. In individual plates, place a piece of cottage pie and some asparagus, serve.