Nothing beats a savoury pho soup to warm your soul. Traditionally, pho soups are made with a stock that simmers for hours but we used shortcuts to create delicious and deep pho flavours in under 45 minutes! This pho is filled with savoury mushrooms, fresh and crispy bok choy and flat rice noodles. The stock is built with layers of flavour including orange juice, soy sauce, sesame oil, tamarind and fresh ginger. The soup is topped with fresh  cilantro and thai chili.
DR LOOSEN DRY RIESLING
ale lemon color. A pronounced nose of citrus and floral notes. Off dry. Medium with  acidity. Medium body. Palate of citrus, flowers, tart green apple and spice. A balanced wine with a medium finish. 
Region: Mosel, Germany
Colour: White
Alcohol: 12%
Price (SLGA): $17.88
BODEGAS SALENTEIN PORTILLO PINOT NOIR
On the nose fruit forward aromas of ripe cherries, strawberries and blackberries. A well-balanced, youthful palate, with soft tannins leading into a long finish.
Region: Argentina
Colour: Red
Alcohol: 13.8%
Price (SLGA): $13.47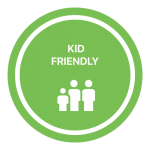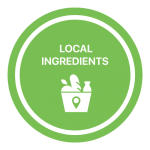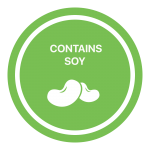 Note: We cannot guarantee any dish is allergen free. 
PHO 
Pho is considered as the national dish of Vietnam, and it has captured the fascination of so many people in the west because of its deceptive simplicity and its complex flavors. Pho is the perfect comfort food – warm, hearty and deliciously refreshing.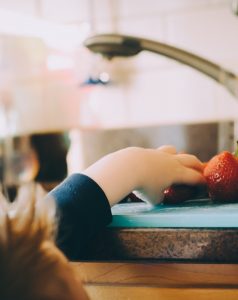 Cooking for kids?
Avoid the thai chili and the cilantro as kids may not like it's spicy flavour.
Making this recipe with kids?
Ask the child to help by completing step 5:
Included
2 portions
4 portions
onion
mushrooms
mini bok choy
Pho Soup Sauce
Star Anise + cinamon stick
cilantro
thai chili
Flat Rice noodles
oil*
water*
Prepare the vegetables: Wash and rinse all produce. On a cutting board, slice the onion (1/2, 1) in 1/2 cm thin slices. Slice the mushrooms in 1/2 cm slices. Cut the bok choy  lenght wise in 6.
Cook the onion and mushrooms: In a large pot, add the oil (1/2 tsp, 1 tsp), the onion and mushrooms. Turn on the heat to medium. Cook until the onion is tender and start to colour – about 10 minutes. 
Add the sauce, spice and water: To the large pot with the onion and mushroom, add the water (6 cups, 12 cups), pho soup sauce, star anise and cinnamon stick.  Bring to a boil on medium-high heat. This should take between 10 and 20 minutes.
Prepare the toppings: Very thinly slice the thai chili (about 1/4 cm) and roughly chop the cilantro in about 1 cm pieces. 
Finish the Pho: Once the soup is boiling, add the bok choy and the flat rice noodles. Stir well when adding the noodles to ensure they do not stick. Continue to boil for about 5 minutes. 
Note: This soup is best served immediately. If you are planning to reheat the soup, store the cooked noodles in a separate container to ensure they don't get too soft in the fridge. You can also cook only the noodles you will eat immediately in the stock and cook the remaining noodles when you eat the rest of the soup.
Garnish and serve: In large individual bowls, place the soup and garnish with fresh cilantro and thai chili pepper slices. Serve imediately.