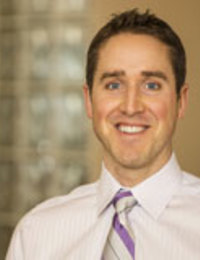 Regina Naturopathic was founded by Craig Herrington, a Naturopathic Doctor with over a decade of clinical experience treating thousands of patients. They strive to empower each individual with the tools and knowledge they need to improve their health, without the use of restrictive diets, forbidden foods, or complex supplement regimes. They strive to simplify your health care, to provide expert guidance on what will really make a difference for your long term health. They help you achieve realistic goals and know that the journey must be enjoyed for health gains to be maintained.
Dr. Herrington uses lifestyle based medical treatments, including clinical nutrition, exercise prescriptions, and when appropriate, certain natural health products. Dr. Herrington has a special focus on individuals diagnosed with Cancer.  He does not use alternative medicine as a primary treatment, but rather works with the patient's oncologists and family doctor to reduce side effects, and reduce risk of disease recurrence. Dr. Herrington also treats individuals with heart disease, diabetes, obesity, as well as men's and women's health concerns. He works with athletes to improve performance, and is himself an avid runner, and cyclist. He ran his first marathon in 2017 and qualified for the Boston Marathon. 
Dr. Herrington works with each person and their primary care health team, to develop a realistic lifestyle plan.  He does not use fad programs, supplementation, detoxes or other alternative medical treatments that lack evidence. His goal is to improve health in a way that is sustainable long term, and more importantly one that can be followed while enjoying life! 
Registered Dietitian BSc. Nutrition, BSc. Kinesiology
I'm Lacey, a mom first and foremost, fueled by coffee, chocolate and a passionate desire to take down the diet industry and all the ways it makes us feel crappy about ourselves and the way we feed our kids.
I grew up in a house where food was simultaneously loved and loathed. Where sugar was so limited that I would binge and spend every dime, nickel, and penny at the local corner store to buy all the candy I could afford. My family created a
sugar monster
!
All the food I couldn't have became all the food I wanted the most!
I'm here to tell you today that life in your house doesn't have to be that way.