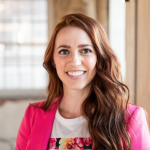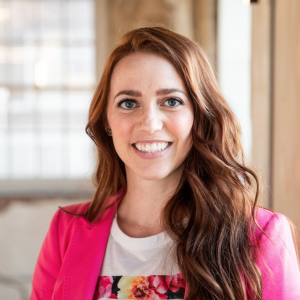 Blog provided by:
Lacey Engel, Registered Dietitian 
BSc. Nutrition, BSc. Kinesiology.
Owner of Beyond Baby Nutrition
The current COVID-19 pandemic is wild to say the least. One minute you're planning birthday parties, St. Patrick's Day festivities, Easter feasts, and going on vacations, and in the next minute school is cancelled and you're being told to "social isolate." You're overwhelmed, anxious, and uncertain of what's to come to say the least; and you're definitely not alone in those feelings. 
One of the major concerns I keep hearing from parents is "what the heck am I going to do with my kids?" It's totally understandable if the idea of having to stay home leaves you feeling a little… or a lot overwhelmed. For many families, this may be the first time kids are all at home for an extended period of time without major travel plans or celebrations involved.
So I scoured the internet and found some pretty incredible resources to share with you to help you have fun as a family, take some extra stress off you, and provide some much needed distraction.
And hey, when the world gives you COVID-19, you could always turn it into a second Christmas!! Being stuck at home with your kids may not sound like a dream, but with a little perspective shift social isolation can easily be changed into a family, fun stay-cation (or at least we can try to pretend, right?!)
Let's plan your stay-cation!
It's no secret that kids thrive with routine. But, and this is a BIG BUT….. if it takes you some time to carve out a new routine for your family that's OK too!  And remember, you don't need to plan every second of the day. You may want to have a few activities in your back pocket, so to speak, in case things start to go downhill fast.
So we've rounded up some incredible resources for you to access at your fingertips to make this stay-cation memorable in a good way!
You don't need to head out to a craft store and drop a ton of cash to be able to create fun, enticing things with your kids. But a little glitter, googly eyes, and paint never hurt either.
Here's 50 + Quick and Easy Kids Crafts anyone can make, from Happiness is Homemade
Some of our families all time favourite indoor activities are:
Hide and seek

Lego building

Dinosaur imaginative play

Puzzles

Drawing, colouring, or painting

Building with blocks or Magniformers

Reading the same book a dozen times in a row

Obstacle courses with furniture

Building forts
Nothing makes me happier than taking my kids outside. With social distancing being at the forefront of everyone's mind, being outside has gotten slightly trickier but NOT IMPOSSIBLE!
The key to being outside is….. Stick with your family.
Play dates, a good ol'game of shinny with the neighbour kids is out. So what's left? And where exactly can you go?
The good news is you can go pretty much anywhere you want (right now), so long as you're trying to stay at least 6 feet away from other people. This means running, going for a bike ride or a stroll on a path isn't out of the question.
Not interested in venturing that far out? No problem, check out these 50 Fun Things to Do Outside with Kids as a Family from Very Well Family.
So many INCREDIBLE places around that world have opened up virtual doors for us to explore from the comfort of our own home. Here's a great link I found from Adventures in Familyhood that lists 20 different virtual tours.
Educational Apps, Websites & Print-Outs
This…. this is where things can get a little overwhelming, at least for me! So many resources exist online to help make learning fun and easy to access for kids of all ages.
Worried about limiting screen time? I hear ya! We're not a huge screen time family, BUT you need to do what you need to do to get through each day.
So here they are a few links:
77 Simple STEM Activities for families

Digital Educational Activities Kids Can Do At Home from Just Reed & Play Preschool and K

Cosmic Kids Yoga, Mindfulness and Relaxation
This definitely isn't an exhaustive list, but it's a start. If you've been using any other resources, or you've created some yourself that you'd love to share we would be so grateful and thrilled to add them to our list!!
If you've found this helpful, please comment below AND share, share, share!!
~Lacey
Lacey Engel is a Registered Dietitian and owner of Beyond Baby Nutrition. She works with families of picky eaters to help them fix meal times for good. Lacey strongly believes that HOW
you deal with picky eating has HUGE and lasting impacts on how your kids eat for the rest of their life. There isn't bad food, but there is a bad way to teach kids to learn to love and eat food. To learn how to help your kids develop a healthy relationship with food, visit beyondbabynutrition.com