This traditional cranberry sauce is naturally sweetened with maple syrup and apples. You won't believe how easy it is to make. Within minutes, you will have the perfect cranberry sauce. 
Have yourself a merry little Christmas!
Prepare the apples: Peel the apples. Core the apple and cut it in small dices of 1/2 cm.
Prepare the cranberry sauce: In a medium pot on medium heat, add the cranberries, maple syrup, apple dices, salt  (1/2 tsp, 1 tsp) and water (3 tbsp, 1/3 cup).
Cook the cranberry sauce: Bring the maple syrup and water to a light boil. Let simmer for 15 minutes stirring regularly. Serve.
Included
5 portions
10 portions
cranberries
apple
maple syrup
water*
salt*
Cooking for kids?
Kids may prefer cranberry sauce a bit sweeter. Taste the cranberry sauce when the cranberries start to open (after simmering about 5 minutes). Add sugar or maple syrup as desired. We recommend adding 1 tbsp at a time.  
Making this recipe with kids?
Ask the child to help by completing step 2 & 3 
Prepare the roux
Whisk in the turkey dripping
Recommended Wine Pairing provided by Willow Park Wines & Spirits
LIVING SKY CURRANT 
complex earth tones and tangy berry flavors for those who prefer un-oaked wines. 
Region: Perdue, Saskatchewan
Alcohol: 13.1%

VINA ESMERALDA 
Fragrant and floral (lime blossom, acacia honey) with notes of fresh fruit (Muscat grapes, citrus) and passion fruit. Sensual and silky on the palate, delicate acidity (pink grapefruit). Sublime with seafood cocktail, fish and pates
Region: Spain
Colour: White
Alcohol: 11.5%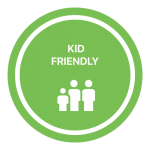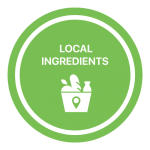 Note: We cannot guarantee any dish is allergen free.