Roasted vegetables are key to a traditional Christmas dinner. These beautifully roasted carrots and lightly steamed green beans add an elegant touch to your Christmas table. These carrots are roasted with maple syrup and caramel balsamic and topped with fresh rosemary. The green beans are lightly steamed with garlic and topped with roasted almonds and fresh pea shoots. 
It's the most wonderful time of the year
Featured
Saskatchewan
Products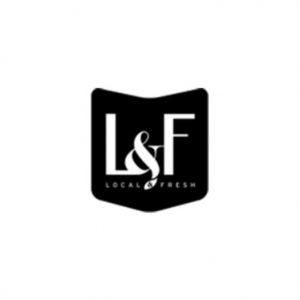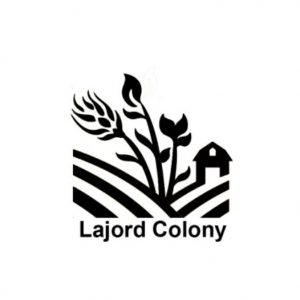 Peel & cut the carrots & prepare the green beans:  Wash and clean all produce. Preheat the oven to 375F. Peel the carrots and cut them in about 2 cm slices. Cut the ends of the green beans
Bake the carrots:  Place the carrots on a lined baking sheet. Drizzle with oil (1 tsp, 2 tsp), and add salt (1/2 tsp, 1 tsp). Combine to evenly coat the carrots. Bake at 375F 25 minutes. Remove from the oven and coat with the maple syrup, lemon oil & balsamic. Bake for an additional 15 minutes until the carrots are golden and cooked through. 
Separate the rosemary leaves and mince them. Add the fresh rosemary to the carrots 5 minutes before they are cooked. 
Toast the almonds:  In a pan on medium heat, add the almond slices and toast for about 1 minute. Stir the almonds regularly to ensure they don't burn.
Minced and cook the garlic:  Finely mince the garlic. In a pan on medium heat, add the oil (1 tsp, 2 tsp) and the the minced garlic. Cook the garlic steering regularly about 1 minute until fragrant. 
Steam the green beans: Add water (2 tbsp, 1/4 cup) and green beans. Cover with lid and let steam about 5 minutes. 
Note: since the beans only take a few minutes to steam, ensure they are hot when serving by waiting until you are almost ready to serve to steam them. 
Garnish & serve:  Place the roasted carrots and steamed green beans on a serving dish. Top the green beans with toasted almonds and fresh pea shoots.  Serve.
Included
5 portions
10 portions
carrot
maple syrup & lemon oil & balsamic
sliced almonds
garlic
green beans
fresh rosemary
pea shoots
salt
oil
Cooking for kids?
Go easy on the fresh rosemary for kids as they may not like it's flavour.
Making this recipe with kids?
Ask the child to help by completing step 2,5 & 6:
Bake the carrots
Steam the green beans
Garnish & serve
Recommended Wine Pairing provided by Willow Park Wines & Spirits
LIVING SKY CURRANT 
complex earth tones and tangy berry flavors for those who prefer un-oaked wines. 
Region: Perdue, Saskatchewan
Alcohol: 13.1%

VINA ESMERALDA 
Fragrant and floral (lime blossom, acacia honey) with notes of fresh fruit (Muscat grapes, citrus) and passion fruit. Sensual and silky on the palate, delicate acidity (pink grapefruit). Sublime with seafood cocktail, fish and pates
Region: Spain
Colour: White
Alcohol: 11.5%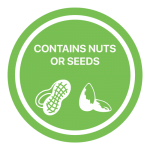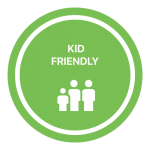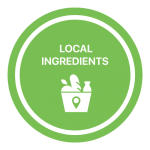 Note: We cannot guarantee any dish is allergen free.