Nothing tops off a scrumptious holiday dinner better than this rich chocolate and almond torte.  This decadent almond chocolate torte is slightly crispy on the outside and scrumptiously creamy inside. We bet everyone will be coming back for seconds! The generous size of this cake will allow everyone to get a second piece.  With this torte, you will steal the show (and Santa's heart).
"Seeing is believing but sometimes the most real things in the world are the things we can't see."
Separate the eggs and whip the egg whites:  Turn on the oven to 350F. Separate (4,8) eggs 1 by one, placing each egg white in a small bowl. After separating each egg, transfer the egg white to a medium bowl and the egg yolk to another medium bowl. Add (1,2) whole egg to the egg yolks.
Whip the egg whites to stiff peaks with an electric blender.   
Combine the sugar and egg yolks: Add the sugar to the bowl with the egg yolk. Combine.
Melt the butter and chocolate: Add the chocolate and butter or margarine (3/4 cup + 2 tbsp,1 3/4 cup) to a medium pot. Melt on low heat while stirring regularly until the chocolate is melted. Turn off the heat as soon as the butter and chocolate is melted. 
Add the egg yolk and sugar: Add the almond powder to the chocolate mixture and combine. Add the egg yolk and sugar mixture to the chocolate mixture and combine. 
Fold in the egg whites: Add the chocolate mixture to the whipped egg whites. Fold in the egg whites using a spatula until just combined. Do not over mix.  
Line  baking tin with parchment paper: Line the bottom of a 10″ non-stick spring pan with parchment paper. Use 2 spring-form baking tin if you are cooking for 10. Cut of the excess parchment paper.  Pour the batter in the baking tin. If making 2 cakes pour evenly in the 2 baking tins. Bake at 350F for 40 minutes. 
Decorate and serve: Let cool down to room temperature. Remove from the baking tin. Place the cake on a serving dish. Using a sieve, evenly coat the top of the cake with cocoa powder. Sprinkle the almond slices over the cake. Serve. 
Elementor
5 portions
10 portions
sugar
chocolate
cacao
sliced almonds
almond powder
butter or margarine
egg
Making this recipe with kids?

Ask the child to help by completing step 2, 3,4 & 7.
Combine the sugar and egg yolks
Melt the butter and sugar
Add the egg yolk and sugar
Decorate and serve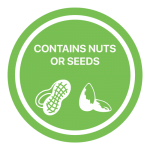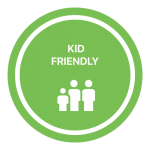 Note: We cannot guarantee any dish is allergen free. 
Recommended Wine Pairing provided by Willow Park Wines & Spirits
FONSECA BIN 27 RESERVE PORT
Bin 27 shares the heritage and style of the great Fonseca Vintage Ports, as well as much of their depth and character. However it is bottled when ready to drink and can be served by the glass directly from the bottle. Blended for consistency of character and quintessentially Fonseca in style, this reserve blend provides reliable and affordable value. Deep youthful ruby colour. Intense rich fruity nose crammed with pure blackberry, cassis, cherry and plum aromas interwoven with notes of spice. The palate full bodied and round, with a smooth velvety texture balanced by firm mouth filling tannins. The juicy black fruit flavours linger into the rich luscious finish.

Region: Portugal
Type: Port
Alcohol: 20%