Get in the holiday spirit with these snowball cookies. Snowball cookies are buttery shortbread cookies filled with walnuts and chocolate chips and rolled in powdered sugar. These little beauties are scrumptious and addictive! Grab a few cookies, pour yourself a cup of tea, find a good book, sit back and enjoy the little pleasures of life. 
Cream butter: Preheat oven to 350 F. Place two racks in middle of the oven. Line two baking sheets with parchment paper. 
Add the unsalted butter (1/2 cup), vanilla & sugar mix to a bowl. Mix until creamy with an electric mixer.
Add the flour mix:Gradually add the flour mix to the butter, mixing until fully incorporated (do not over mix).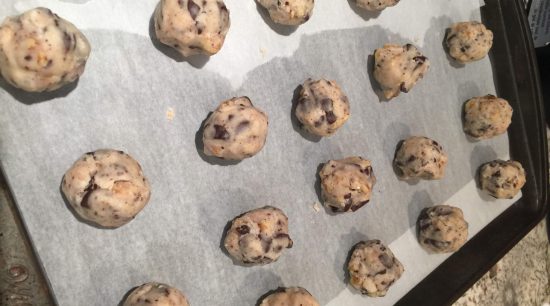 Shape the dough: Scoop 1 tbsp dough and form in a ball. Place on lined baking sheet. Bake in the centre of the oven until slightly puffed and golden between 8 and 10 minutes. Place cookies on a cooling rack to cool about 5 minutes. 
Coat the cookies: Place the icing sugar in a small bowl. Roll each cookie in the icing sugar until evenly coated.
Note: If the cookies are too warm, the icing sugar may melt. If that happens let the cookies cool 1 or 2 minutes and re roll them in icing sugar. 
Bake the cookies:Return the cookies to the cooling rack to cool completely.
the cookies can be kept in an airtight container in the fridge up to a week or the freezer up to 1 month. 
.
Included
20 cookies
Flour mix: flour, chocolate chip, walnut
sugar mix: confectionery sugar & salt
vanilla
confectionery sugar
unsalted butter
Making this recipe with kids?

Ask the child to help by completing steps 1, 2, 4 & 5.
Cream butter
Add the flour mix
Shape the dough
Coat the cookies
Bake the cookies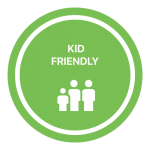 Note: We cannot guarantee any dish is allergen free.