Crispy roasted Saskatchewan red potatoes with, dried herbs and fresh rosemary.
Prepare the potatoes: Preheat the oven at 400 F. Wash and clean all produce. Cut the potatoes  into 2 cm dices. 
Mince the rosemary: Detach the rosemary leaves and cut the rosemary in small pieces. 
Bake the potatoes: On a lined pan, place the potatoe dices, spice blend, oil (2 tbsp) and salt (1 tsp). Toss the potatoes to evenly coat them. Place them in a single layer. Cook 25 minutes or until crispy and golden – toss midway through cooking. 
Garnish: Place the roasted potatoes on a serving dish and garnish with rosemary. 
Included
5 Portions
Potatoes
Spice blend
rosemary
Oil
Salt
Lacey Engel, Registered Dietician
Cooking for kids?
Get those kids in the kitchen! Little ones as young as two years old can help with meal prep. When kids help prepare food, they may be more likely to try the same food at the table.
Making this recipe with kids?
Ask the child to help by completing step 2 & 4.
Separate the rosemary leaves and cut them in small pieces. Notice how fresh rosemary smells – it's like a Christmas tree!
Ganish the potatoes with fresh rosemary. Notice how the smell of rosemary intensifies at it comes in contact with hot potatoes. 
Call 306-586-9720 and ask for the ZestyKits wine pairings. Click here  to see their full wine offering.
Demorgenzon DMZ Chardonnay 2018
This wine shows sweet vanilla and hints of almonds on the nose with a clean tropical fruit finish. Delicate oak flavours support a rich and full fruit flavour in the mouth with layers of white peach, apricot, grapefruit and vanilla.
Region: Stellenbosch, South Africa
Colour: White
Alcohol: 13.74%
Domaine de Ronces Cuvée Georges 2012
This wine represents a balance between the freshness and the finesse of Chardonnay and the aromas of nuts and hazelnuts

Region: Jura, France
Colour: White
Alcohol: 13%
Michel Gassier, Halos de Jupiter Côtes du Rhône 2017
A blend of 80/20 Grenache and Syrah, the 2017 Côtes du Rhône gives up ample dark fruits, black cherries, licorice, and herbs. It's medium to full-bodied, has good acidity, and a big, rich, opulent style
Region: Côtes du Rhône, France
Colour: Red
Alcohol: 15%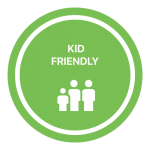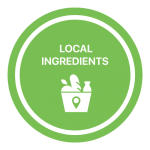 Note: We cannot guarantee any dish is allergen free.