Homemade egg rolls are delicious but they can be a big production. Because traditional eggrolls are fried, they are not a good idea when eating lighter. Deconstructing the eggroll, transforms it into an easy and lighter meal ready within a few minutes. The addition of lentils and veggie ground to this dish provides additional protein and fibre to ensure the whole family is full for hours. 
Featured Saskatchewan Producers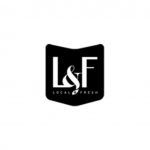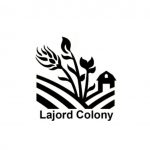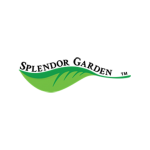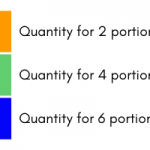 Cook the lentils & rice: Rinse the lentils in a colander. In a medium pot add the lentils and water (1 1/2 cups (2p), 3 cups  (4p), 4 1/2 cups (6p)). Bring to a boil. Once boiling, reduce to low, cover and simmer for 15 to 20 minutes, or until the lentils are cooked through.
In a second pot, bring water (1 cup (2p), 2 cups (4p), 3 cups (6p)) to a boil. Add salt and jasmine rice, cover and cook on low heat for 11 to 12 minutes. 
Cook the onion & garlic: Wash and rinse all produce. While the rice and lentils are cooking, slice the onion and garlic.
In a lightly oiled pan, add the onion and cook on medium heat for about 5 minutes or until the onion is tender. Add the garlic and cook for 1 minute. 
Prepare & cook the vegetables & veggie ground:
Thinly slice the cabbage and carrots.

Add the veggie ground, cabbage and carrots to the onion and garlic. Cook on medium heat until the cabbage and carrots are soft – 6 to 8 minutes. Stir regularly.
Once the lentils are cooked, drain and rinse with the colander. Add the lentils to the vegetables. Season with salt & pepper. Combine.
Make the eggroll chips: Slice the eggroll wrap in about 1 cm slices. Heat oil (1 tsp (2P), 2 tsp (4P), 3 tsp (6P)) in a pan. Add the slices of eggroll wrap. Fry in the pan, flipping as needed until lightly golden and crispy.
Gluten Friendly – make the rice paper chips: Run each individual rice paper under room temperature water for about 5 seconds. The rice paper will become soft. Slice the rice paper in about 1 cm slices. Heat (1 tsp (2P), 2 tsp (4P), 3 tsp (6P)) oil in a pan. Add the slices of rice paper.Fry in the pan, flipping as needed until lightly golden and crispy.
Assemble & serve: Place rice, veggie ground and vegetables on a plate and garnish with crispy eggroll wrap. Serve with plum sauce. 
Included
2 portions
4 portions
6 portions
garlic
onion
Carrot
cabbage
jasmine rice
veggie ground
lentils
eggroll wrap
plum sauce
See bottom of the page for detailed ingredients 
STERLING VINTNER'S PINOT NOIR 
Deep ruby colour; red cherry, earthy and vanilla aromas; light to medium bodied, dry; raspberry and cherry flavours with a nice touch of spice on the finish
Region: California
Colour: Red
Alcohol: 13.5%
Price (SLGA): $14.62
Deinhard green label Riesling 
Pale straw colour; apple, melon and citrus with mineral notes on the nose; soft, off-dry wine with low alcohol and fruity flavours
Region: Germany
Colour: White
Alcohol: 10.0%
Price (SLGA): $14.02

Lacey Engel, Registred Dietician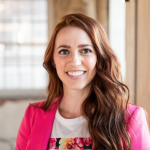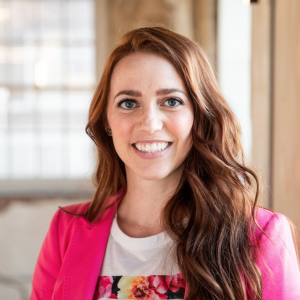 Owner of Beyond Baby Nutrition
Yum foods 
Serve "yum" foods with new food. When your child sees food they recognize it may entice them to explore other, new foods too.
Making this recipe with kids?
Ask the child to help by completing step 1 & 6:
Cook the rice
Garnish & Serve
Dr. Craig Herrington, Nathuropath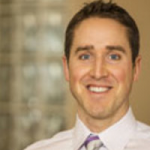 Owner of Regina Naturopathic
CABBAGE 
Cabbage is a great source of several powerful antioxidants including, lutein, zeaxanthin, sulforaphane and indole-3-carbionole. 1 serving of cabbage contains 85% of the body's daily requirement for vitamin K, and over half of our vitamin C requirements.
Plan: Plant-based, Vegan
veggie ground: (water, textured soy protein, natural flavor, malt extract, spices, salt, guar gum, evaporated cane syrup, dehydrated red bell pepper, yeast extract, potassium chloride, magnesium chloride, magnesium sulfate, vitamins and minerals, rice flour)

 

eggroll wrap (wheat flour, water, coconut oil, salt)

jamine rice

lentils

carrot

green cabbage

plum sauce (water, sugar, pumpkin puree, vinegar, plum puree, tomato paste, modified cornstarch, molasses)

onion

garlic

love
Gluten friendly adaptations:
Veggie ground – gluten friendly: (firm tofu (water, soybeans (non-GMO), magnesium chloride, calcium sulphate), nutritional yeast, smoked paprika, soy seasoning (soybean vegetable protein and purified water), maple syrup, cumin, garlic powder)

rice paper: (rice, tapioca, water, salt)

plum sauce – gluten friendly: (water, sugar, pumpkin puree, vinegar, plum puree, tomato paste, modified cornstarch, molasses)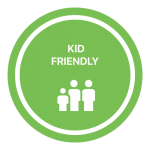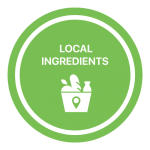 Note: We cannot guarantee any dish is allergen free. 
Weight Watchers Smart Points