We LOVE tortilla soup! It is so easy to make and is perfect for every season. This soup is also perfect for leftovers and can last up to 4 days in the fridge. This tortilla soup is filled with deliciousness: tomatoes, black beans, corn, onion, lime, mexican spices and baked tortilla chips.
Featured Saskatchewan Farmers & Producers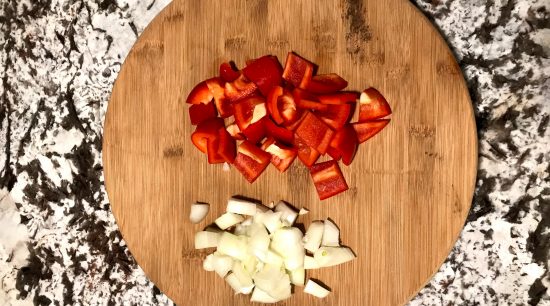 Prepare the vegetables & tortillas:
Preheat the oven to 375F.
Wash and dry the vegetables.  Cut the bell pepper and onion in dices. Cut the corn tortilla into strips of about 1 cm by 5cm.
Start the soup: In an oiled pot on medium high heat, add the diced onion and bell pepper. Cook for 5 minutes. Add the tortilla soup mix, black bean & corn and 1 cup (2P), 2 cups (4P), 3 cups (6P) of water. Season with salt & pepper. Bring to a boil and let simmer for 15 minutes.
Taste and adjust seasoning. Add water if desired.
Cook the corn tortilla: 
Evenly spread the corn tortilla strips on a lined baking sheet. Bake for

5 to 7 minutes

.
Prepare the garnish & serve:
 Cut the
lime
in wedges. Add
half
the
corn tortilla
strips to the soup and stir.  Serve the soup in individual bowls and garnish with baked
corn chips
and a
lime
wedge.
Included
2 Portions
4 Portions
6 Portions
Bell pepper
Onion
Tortilla soup mix
Black bean & corn
Corn tortilla
lime
Dr. Craig Herrington, Nathuropath
BLACK BEANS
Black beans are a nutritional powerhouse high in fibre, iron, phosphorus, potassium, calcium, magnesium, selenium, manganese, copper and zinc. Who needs a multivitamin!
Lacey Engel, Registered Dietician
Yum foods
Serve "Yum" foods with new foods. When your child sees food they recognize it may entice them to explore other new foods. For example, this dish may be served with sour cream or avocado.
Making this recipe with kids?
Ask the child to help by completing step 2 and 3.
Add the spices and other ingredients to the pot. 
Garnish the soup with tortilla strips and lime. 
BERINGER MAIN & VINE CABERNET SAUVIGNON
A strong vanilla flavour with blackberry on the finish. Soft, smooth tannins. 
Region: California, USA
Alcohol: 13%
Price (SLGA): $12.78

TRADITIONAL BEE – PRAIRIE BEE
Mead – the world's oldest fermented beverage – comes to you now in it's purest form. Traditional Bee is a delicate, off-dry wine; created by the transformation of premium honey into a subtle, light-bodied mead. Polished and engaging, this ancient libation is ready to be rediscovered by our modern palate.
Region: Moose Jaw, Saskatchewan
Alcohol: 12.5%
Price (SLGA): $21.50
bell pepper
onion
tortilla soup mix: diced tomato, tomato paste, cilantro, cumin, paprika, lemon zest,  onion powder, garlic powder, thyme, rosemary, red pepper flakes
black beans
corn
corn tortilla: corn, water, cellulose gum, guar gum, calcium hydroxide.
lime
Note: We cannot guarantee any dish is allergen free.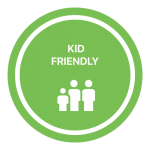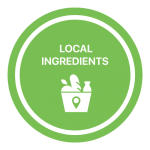 Note: We cannot guarantee any dish is allergen free. 
Weight Watchers Smart Points