This beautiful sunshine filled bowl is the perfect supper! This Mexican grain bowl is filled with black beans, mixed grains, corn, tomatoes, lettuce, salsa and cilantro. With over 20gr protein and over 15gr of fiber, it will keep you satisfied for hours. It's super easy and delicious!  
Prepare and cook the grains, black beans & corn:  Add water (4 2/3 cups, 9 1/3 cups, 14 cups) to a medium pot and bring to a boil. Place the mixed grains in a strainer and rinse well. Once water is boiling, add the mixed grains and salt (1/2 tsp, 1 tsp, 1 1/2 tsp) to the water. Stir to combine, cover, and reduce the heat to LOW and simmer for 20 mins. During the last 2 minutes of cooking, add the corn and black beans. 
Turn off the heat. Let stand covered about 5 minutes. Drain the excess liquid.
Prepare the vegetables: Wash and rinse all produce. While the mixed grains are cooking, cut the tomatoes in about 1 cm slices and separate the leaves of the cilantro. 
Assemble & Serve: In individual bowls place the cooked mixed grains, corn, lettuce, black beans, and tomatoes Garnish with cilantro and serve with salsa. 
Note: this salad is also delicious the following day. Add the salsa just before service to ensure the vegetables stay crunchy.
Included
2 portions
4 portions
mixed grains
black bean & corn
tomato
lettuce
salsa
cilantro
water*
salt*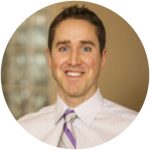 Dr. Herrington's
Health Fact
CILANTRO
Love it or hate it? The reason is probably genetic! There is a gene responsible for how the brain perceives the taste of cilantro. For some it's a pleasant lemony flavor and for others it has a soapy smell and taste. If you are a 'soap taster' try crushing the leaves as this creates a milder flavor.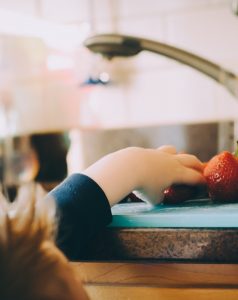 Cooking for kids?
Feel free to slowly introduce new ingredients to children and offercing sauces they like with new ingredients. For example, this dish is served with salsa.
Making this recipe with kids?
Ask the child to help by completing step 4.
JP CHENET RESERVE PINOT NOIR
Raspberry and cherry aromas with a touch of spice. A red berry flavour with a medium finish.
Region: France
Alcohol: 12%
Price (SLGA): $15.04

COPPER MOON CHARDONNAY
A lemon yellow coloured wine with aromas of ripe apple, pear, pineapple and a touch of floral. It is a soft, medium-bodied wine with flavours of ripe stone fruit and a touch of citrus on the finish.
Region: British Columbia, Canada
Colour: White
Alcohol: 13%
Price (SLGA): $11.13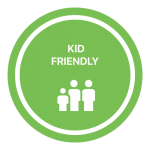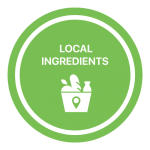 Note: We cannot guarantee any dish is allergen free.