Making a great quesadilla, is easy!  Take this quesadilla recipe, it's golden and crispy on the outside and filled with spiced tomato lentils & brown rice, melted cheese, roasted bell peppers and roasted onion. The finishing touches? Spoonfuls of delicious tomato salsa. It's a classic…made just a little bit better.
Featured Saskatchewan farmers and producers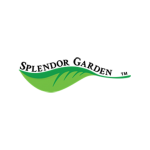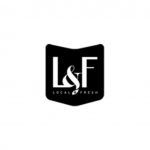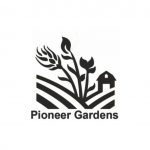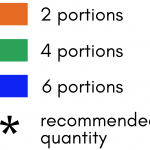 Start the rice & lentils:
Preheat the oven to 400F.
Strain the
brown rice & lentils
.  In a pot, add the
brown rice & lentils
, 
adobo tomato sauce
,
3/4 cup

(
2P
),

1 1/2 cup

(
4P
),

2 1/4 cup

(
6P
)
of
water
and 

1/4 tsp
(
2P
),

1/2 tsp

(
4P
),

3/4 tsp

(
6P
)
of
salt
, stir.
Cook the rice & lentils: Bring to a boil on high heat. Reduce the heat to low, cover and simmer for 30 minutes or until the water is absorbed. Set aside.
Prepare the vegetables:  Wash and dry the vegetables. 
Thinly slice the bell peppers and onion. Place the vegetables on a lined baking sheet. Drizzle them with oil and season with salt and adobo spice. Cook in the for 15 minutes.
Assemble the quesadilla: Place a tortilla in an oiled pan on medium heat.

Spread mozzarella on half the  tortillas. Top with the vegetables and brown rice & lentil mixture. Top with mozzarella. Fold the tortilla over the filling – creating a half circle quesadilla.
Bake the quesadillas

:
Cook for
1 to 2 minutes
. Flip and cook an additional
1 to 2 minutes
. Watch carefully to ensure they don't burn.
Slice the quesadillas in wedges. Repeat with each tortilla.
Cut

& serve the quesadilla

:
Separate the 
cilantro
leaves. S
erve the quasdilla with
cilantro
and
salsa
. 
Included
2 portions
4 portions
6 portions
adobo tomato sauce
lentils & brown rice
onion
bell pepper
adobo spice
mozarella
tortilla
salsa
cilantro
Dr. Craig Herrington, Nathuropath
BELL PEPPER
Bell peppers are high in phenolics and vitamin C which can help prevent cholesterol oxidation (damage).
Lacey Engel, Registered Dietician
Yum foods
Serve "Yum" foods with new foods. When your child sees food they recognize it may entice them to explore other new foods. For example, this dish may be served with salsa.
Cooking for kids?
Feel free to slowly introduce new ingredients to children.
Making this recipe with kids?
Ask the child to help by completing step 4 and 5.
Assemble to Quesadilla
Prepare the toppings
STERLING VINTNER'S PINOT NOIR 
Deep ruby colour; red cherry, earthy and vanilla aromas; light to medium bodied, dry; raspberry and cherry flavours with a nice touch of spice on the finish
Region: California
Colour: Red
Alcohol: 13.5%
Price (SLGA): $14.62
Deinhard green label Riesling 
Pale straw colour; apple, melon and citrus with mineral notes on the nose; soft, off-dry wine with low alcohol and fruity flavours
Region: Germany
Colour: White
Alcohol: 10.0%
Price (SLGA): $14.02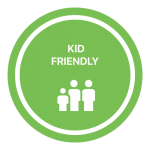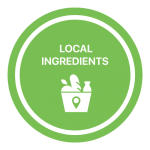 Note: We cannot guarantee any dish is allergen free. 
Weight Watchers Smart Points