What's better than a meatball sub?  This black bean sub is packed with the flavours of a traditional meatball sub but super heatlhy with 38% of your daily recommended fibers and over 23 gr of protein. These tender black bean meatballs are coated with the ZestyKit signature tomato sauce and dressed with a creamy chipotle sauce. Serve this sub with a side of garlicky and steamed broccoli. 
Featured
Saskatchewan
Products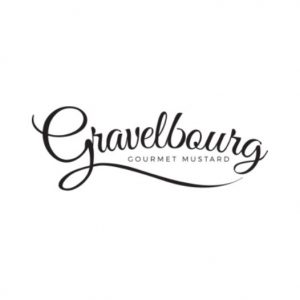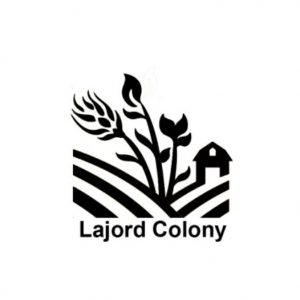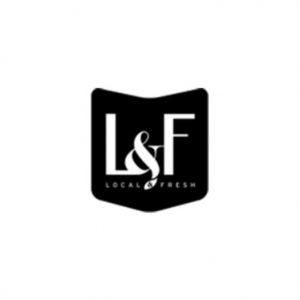 Preparation: Rinse and dry all produces. Preheat the oven to 435° F. Dice the onion and the mushroom in ½ cm dice. 
Cook the onion & mushrooms: In a pan, add the oil (1/2 tsp, 1 tsp), onion, mushrooms, salt (1/8 tbs, 1/4 tbs) and pepper (1 pinch, 1/8 tbs). Cook on medium heat until the onion is tender, about 6 minutes. 
Assemble the meat balls Drain and rinse the black beans. In a medium bowl, roughly mash the black beans with a potato masher or fork. Add the.egg (1, 2)*, panko and Italian spices, the cooked onion and mushrooms. Combine. The texture should be soft but firm enough to form balls.
If the mixture is too crumbly, add 1 tsp water at a time until desired texture is achieved.
If the mixture is too wet, cut a slice of bread into small 1/2cm dices and add to the mixture in 1/4 cup increment, combining between each addition until desired texture is achieved. 
* For vegan, replace 1 egg by combining 1 tbsp ground flax (provided) & 2 tbsp hot water and letting it sit about 2 minutes. To replace 2 eggs, combine 2 tbsp  ground flax (provided) & 1/4 cup hot water and let sit about 2 minutes.
Form the Black Bean Balls: Using the black bean mixture, form balls of about 1 tbsp each (10 balls, 20 balls). Place the black bean meatballs on a lined baking sheet. Cook for 20 minutes or until the balls are firm on the outside.
Cook the broccoli: While the black bean meatballs are cooking,  wash and dry the pan. Cut the garlic in thin slices and the broccoli into bite size. Add 1/2 tsp oil to the pan. On medium heat cook the garlic until it becomes fragrant – about 30 seconds. Watch the garlic to ensure it does not burn. Add 1 to 2 tbsp water (1 1/2 tbsp, 3 tbsp) and the broccoli to the pan. Cover and let steam about 3-4 minutes. Garnish with salt (1 pinch, 1/4 tsp) and pepper (1 pinch, 1/4 tsp).  
Assemble & serve: When the black bean meatballs have 5 minutes left in the oven, heat the buns in the oven for about 3 minutes.
Heat the signature tomato sauce in a covered bowl in the microwave for about 1 minutes. In a medium bowl, place the cooked black bean meat balls and the warm signature tomato sauce and combine to coat.
Assemble the subs. Drizzle the chipotle mayo sauce on the beanballs and serve with the broccoli.
Included
2 portions
4 portions
mushroom
onion
black bean
panko & Italian spice blend
chipotle mayo
Signature tomato sauce
buns
garlic cloves
broccoli
Flax seeds (vegan only)
egg (vegan use flax seeds)
oil*
salt*
pepper*
hot water (vegan)
Dr. Herrington's
Health Fact
BLACK BEANS
Adding black beans to your diet can reduce blood pressure, helps manage diabetes, protects against heart disease, supports a healthy digestion and can even lower the risk of developing cancer.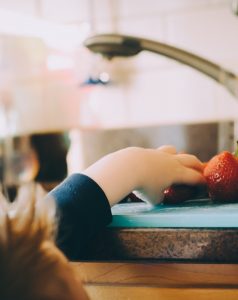 Cooking for kids?
Introduce broccoli to children slowly as they may not like their flavour. It is a good idea to ask children to prepare a new ingredient before tasting it. This will help them feel more comfortable with the new food. 
Making this recipe with kids?
Ask the child to help by completing step 1, 3, 5 & 6:
Preparation: under supervision you can ask the child to help by cutting the mushrooms
Assemble the black bean meatballs
Prepare the broccoli: you can ask the child by cutting the broccoli.
BERINGER MAIN & VINE CABERNET SAUVIGNON
A strong vanilla flavour with blackberry on the finish. Soft, smooth tannins. 
Region: California, USA
Alcohol: 13%
Price (SLGA): $12.78
E&J GALLO FAMILY VINEYARDS CHARDONNAY
Flavours of citrus notes, hints of vanilla and a dash of oak. The mouth-feel is soft, with a medium weight and slight crispiness. A lingering finish taste of ripe, red apples. 
Region: California, USA
Colour: White
Alcohol: 12%
Price (SLGA): $10.09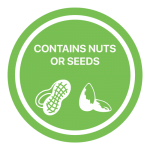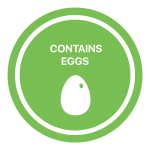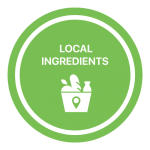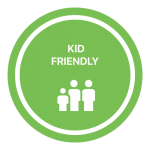 Note: We cannot guarantee any dish is allergen free.