This beautiful dish features couscous with spiced carrots & sweet potatoes. It is topped with dried apricot, plums & fresh mint. The heart warming Mediterranean spices of cinnamon, nutmeg, cardamom, coriander & cumin transform this dish into a masterpiece.
Featured
Saskatchewan
Products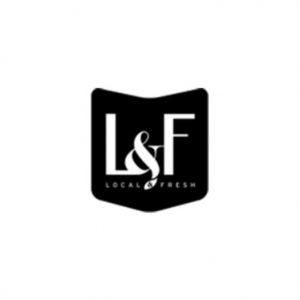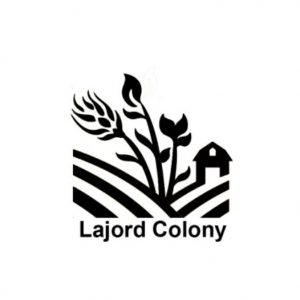 Prepare the vegetables:  Wash and clean all produce. Preheat the oven to 400 F Peel the carrots and potato. Dice the carrots & sweet potato in dice of about 1 1/2 cm.
Cook the vegetables and chickpeas:  Place the carrots and sweet potato on a baking sheet with the oil (1/2 tsp, 1 tsp), Lebanese spices, salt (1/2 tsp, 1 tsp), and pepper (1/8 tsp, 1/4 tsp). Combine and bake about 25 minutes until the vegetables are golden. When the vegetables have 15 minutes left in the oven, add the marinated chickpeas to the baking sheet and continue to bake for 15 minutes. 
Cook the couscous:  In a pot, add the oil (1 tbsp, 2 tbsp) and the Lebanese couscous. Cook on medium heat, stirring frequently until the couscous is golden, about 5-7 minutes. 
Add  water (1 1/3 cup, 2 2/3 cup) to the roasted coucous. Bring to a boil on high heat. Cover and let simmer on low-medium heat for 14-16 minutes – for al dente couscous. Remove from the heat and let rest. Mix with a fork to separate the couscous grains.
*Gluten Friendly
Prepare and cook the quinoa:  Add water (4 cups, 8 cups) to a medium pot. On high heat, bring the water to a boil. Place the quinoa in a strainer and rinse well. Once water is boiling, add the quinoa to the water. Stir to combine and reduce heat to low-medium. Cook uncovered for 15 minutes. Drain the cooked quinoa in a strainer.
Finish the couscous:  Cut the died apricot and plum in 1/2 cm pieces. Separate the fresh mint leaves. 
 In a large pan, add the cooked carrots, chickpeas, sweet potatoes, dried apricot and plum, Lebanese couscous and water (1/4 cup, 1/2 cup). Combine, keep the heat on medium and cook for 2-3 minutes to let the flavours develop and soften the dried fruits. Add water 1 tbsp at a time if the pan dries out. 
Garnish and Serve: In individual bowls, place the couscous and garnish with fresh mint. Serve.
Included
2 portions
4 portions
Lebanese couscous
marinated chickpeas
carrot
sweet potatoes
dried apricot & plum
Lebanese spice blend
mint
oil*
salt*
pepper*
water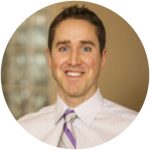 Dr. Herrington's
Health Fact
CARROTS
Like all colourful vegetables, carrots are a gold mine of antioxidants such as carotenoids, polyphenols and vitamins. Beta-carotene in carrots helps protect vision (yes your grandmother was right!). A high intake of carotenoids has been linked with a significant decrease in post-menopausal breast cancer, as well as prostate cancer.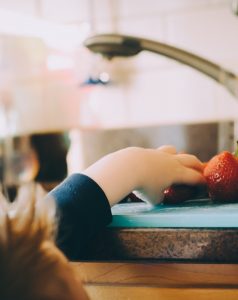 Cooking for kids?
Introduce dried fruit to children slowly. You can encourage children to cut the dried fruit and try them become more comfortable with this new ingredient. It is normal to take multiple exposure for children to become comfortable with a new food. Feel free to leave out the dried fruit and only add them to the plates as desired. 
Making this recipe with kids?
Ask the child to help by completing step 3, 4 & 5 :
Cook the couscous
Finish the couscous: The child can help by cutting the dried fruit & by combining all the ingredients to the pan
Garnish & serve
CONO SUR BICICLETA PINOT NOIR ROSE
Pomegranate and cranberry on the nose with light floral notes. Juicy sweet cherry flavours followed by a dry, fresh finish.
Region: Pirque, Chile
Colour: Rose
Alcohol: 13%
Price (SLGA): $11.22
ORMARINE PICPOUL DE PINET
Aromas of white flowers, passion fruit and citrus peel.
Region: Languedoc-Roussillon, France
Colour: White
Alcohol: 12%
Price (SLGA): $12.97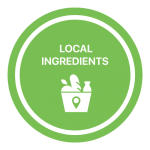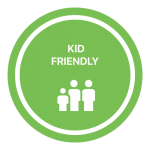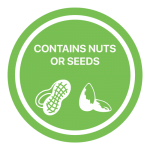 Note: We cannot guarantee any dish is allergen free. 
Weight Watchers Smart Points