Mexi burgers are a delicious and easy meal that the whole family will love! Did you ever hear of black bean and beet patties? They have the perfect balance of crispiness and juiciness. These mexi burgers are topped with guacamole crema, tomato slices, cilantro and crispy jalapenos. The burgers are served on ciabatta buns with a side of oven fries.
Featured Saskatchewan producers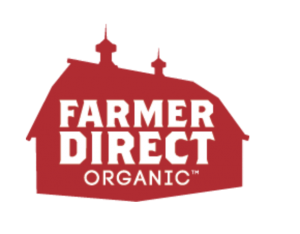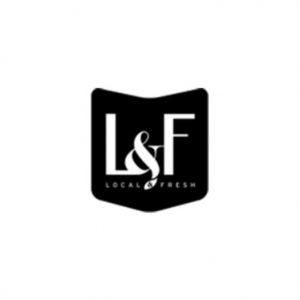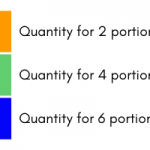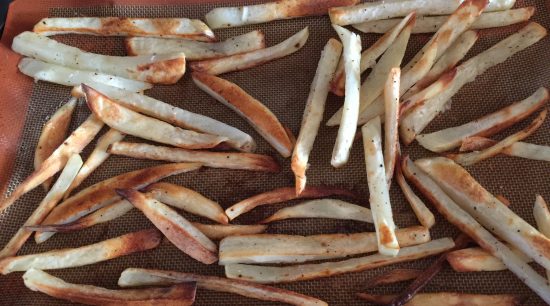 Prepare & bake the fries: Wash and rinse all produce. Preheat the oven to 430F. Peel the potatoes and cut in fries shape, about 1 cm thick. Place the fries on a lined baking sheet. Drizzle with oil, season with salt & pepper. Bake about 20 minutes.
Prepare & cook the vegetables: Peel and shred the beets, finely cut the onion. Using a strainer, rinse the black beans. 
In an oiled pan, cook the onion and the beets on medium heat for 5 minutes, or until the onion is tender.
Remove the pan from the heat and let the vegetables cool. 
Make the patty mixture: In a medium bowl, add the black beans. Mash them with a fork. Add the cooked vegetables, and chickpea flour mix. Season with salt & pepper. Combine.
Form & cook the patties: Using the mixture, form 1 patty per portion. Rinse and dry the pan. Oil the pan and cook the patties on medium heat 6-7 minutes per side.
Prepare the toppings & warm up the buns: Slice the tomato. Separate the cilantro leaves.
Cut the ciabatta buns in 2 and place them on a baking sheet, cut side down. Heat the buns in the oven for 1-2 minutes or until toasted.
Assemble and serve: Place a patty on each ciabatta bun. Garnish with  the guacamole crema, tomato slices, cilantro, and fried jalapeno. Top each burger with the top bun. Serve with a side of baked fries. 
2 portions
4 portions
6 portions
potatoes
beet
onion
black beans
chickpea flour and Mexican spice blend
ciabatta bun
cilantro
tomato
guacamole crema
fried jalapeno
Note: Full list of ingredients at the bottom of the page.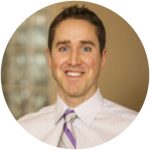 Dr. Herrington's
Health Fact
BLACK BEAN 
Black beans are a nutritional powerhouse high in fibre, iron, phosphorus, potassium, calcium, magnesium, selenium, manganese, copper and zinc. Who needs a multivitamin!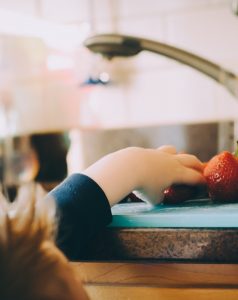 Cooking for kids?
Go easy on the cilantro and fried jalapenos for kids  as they may not like  heir flavour.
Making this recipe with kids?
Ask the child to help by completing step 3 & 6:
Make the patties
Assemble & Serve
BURIED HOPE CABERNET SAUVIGNON
Deep garnet colour; intense aromas and flavours of cassis, blackberry fruit, oak, chocolate and vanilla; ripe, soft and juicy on the palate.
Region: California
Colour: Red
Alcohol: 14.5%
Price (SLGA): $15.47

PETER LEHMANN LAYERS WHITE
Semillon, Muscat, Gewürztraminer and Pinot Gris, each add character to the final blend. An attractive pale yellow with green tints, it has aromas of citrus, hints of peach and aromatic lifted spiciness.
Region: South Australia
Colour: White
Alcohol: 11%
Price (SLGA): $17.75
potatoes
beet
black beans
chickpea flour and Mexican spice blend (cilantro, cumin, paprika, lemon zest,  onion powder, garlic powder, thyme, rosemary, red pepper flakes)
onion
ciabatta bun (Water, Brown Rice Flour, Tapioca Starch, Whole Grain Sorghum Flour, Tapioca Syrup, Xanthan Gum, Millet Seeds, Contains 2% or Less of Each of the Following: Dried Whole Eggs, Millet Flour, Amaranth Seeds, Teff Seeds, Red Quinoa Seeds, High Oleic Safflower Oil, Molasses, Salt, Vinegar, Yeast, Enzymes)
guacamole crema: guacamole (hass avocados, tomatoes, red onions, onions, cilantro, lime juice, jalapenos, sea salt, garlic), sour cream, greek yogurt
cilantro

tomato

fried jalapeno: jalapeno peppers, enriched wheat flour, sunflower and/or safflower and/or canola oil, sea salt.
love
Gluten friendly adaptation
crunchy peas to replace the fried jalapeno: organic green peas, mango habanero seasoning (orgnaic cane sugar, sea salt, organic mango powder, organic habanero, natural mango flavour, orgnic cayenne pepper, citric acid), organic topioca starch, organic pea starrch, water, organic cane sugar, organic sunflower oil
ciabatta bun: Water, corn starch, liquid egg-white, tapioca starch, brownrice flour, soybean and/or canola oil, sugar, yeast, chicory rootinulin, psyllium husk, xanthangum, modified cellulose, cultured corn syrup solids, powdered cellulose,salt, citric acid, thiamine, riboflavin, niacin, iron, folate, amylase.may contain other soy.
Vegan adaptation
guacamole crema: guacamole (hass avocados, tomatoes, red onions, onions, cilantro, lime juice, jalapenos, sea salt, garlic), coconut milk
Note: We cannot guarantee any dish is allergen free.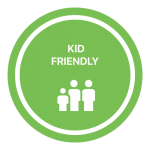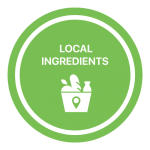 Note: We cannot guarantee any dish is allergen free.