Take out your chopstick, find a good movie on Netflix and get ready for all the satisfaction of orange stir-fry take out and none of the guilt! This orange stir-fry satisfies even the strongest craving for takeout. This dish is super easy and is filled with carrots, chickpeas, broccoli and green beans. The orange stir-fry sauce is filled with sweet orange juice, savoury soy sauce, fresh ginger and nutty sesame oil.
Featured
Saskatchewan
l Products
Cook the rice:  In the sink, place the brown rice in a strainer and rinse it well.  In a pot, add the brown rice, water (1 1/3 cup, 2 2/3 cup), salt (1/8 tsp, 1/4 tsp) and stir. Bring to a boil on high heat. Reduce the heat to medium/low, cover and cook 25 minutes or until the water is absorbed and the rice is tender. Remove the pot from the heat and set aside.
Preparation and cook the vegetables: While the rice is cooking, peel the carrots and cut in 1/2 cm slices. Dice the onion in about 1 cm dices.  
Prepare the broccoli: Cut the broccoli in bite size florets. 
Prepare the stir fry: In a large pan, add oil (1/2 tsp, 1 tsp), onion, and the carrots. Cook on medium heat for about 5 minutes, until the onion is tender. Add the orange stir fry sauce, the orange marinated chickpeas, the green beans and the broccoli. Cook on medium/high heat for about 4 minutes or until the sauce thickens and the vegetables are cooked but still crunchy. 
Finish the rice: When the rice is cooked, lightly fluff it with a fork to ensure it doesn't stick together. 
Assemble and serve: On individual plates, place the brown rice, the vegetables, chickpeas and garnish with sesame seeds. 
Included
2 portions
4 portions
brown rice
broccoli
green beans
carrot
onion
Orange marinated chickpeas
Orange stir fry sauce
sesame seeds
oil*
water
salt*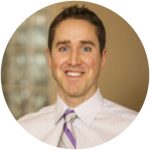 Dr. Herrington's
Health Fact
BROCCOLI 
Broccoli contains a powerful compound called sulforaphane. Recent research found that sulforaphane has the potential to slow the progression of Alzheimer's and Parkinson's disease. Multiple studies have also shown that eating cruciferous vegetables (of which Broccoli is one of), reduces the risk of breast, ovarian, and prostate cancers.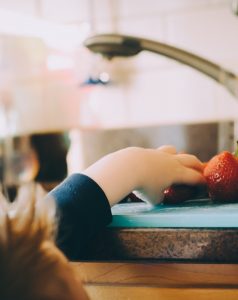 Cooking for kids?
If your child doesn't like broccoli or any other vegetable, cook it separately and try to slowly introduce it to the child.
Making this recipe with kids?
Ask the child to help by completing step 6:
CONO SUR PINOT NOIR
Rich, fruity notes of cherry, raspberry, plum and strawberry and a hint of smoke. A balanced, new-world styled wine.
Region: Aconcagua, Chile
Colour: Red
Alcohol: 13%
Price (SLGA): $13.17
CALITERRA RESERVA SAUVIGNON BLANC Clear pale straw colour; fresh cut grass, gooseberry and citrus/lime aromas; dry medium body with round flavour of melon and citrus, short finish.
Region: Chili
Colour: White
Alcohol: 13%
Price (SLGA): $14.48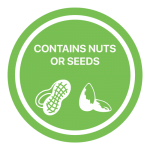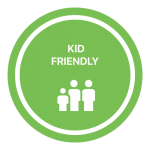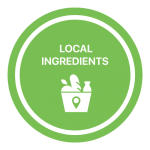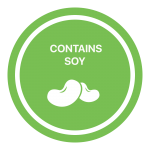 Note: We cannot guarantee any dish is allergen free.