This Korean comfort is simple and filled with umami!
Bibimbap means "mixing rice".  That is exactly how it is traditionally eaten: put your rice in a bowl, add the toppings, and mix it all together so that the flavors and textures combine.
If you haven't tried kimchi yet, get ready to fall in love with this spicy pickled Korean side dish.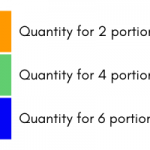 Cook the basmati rice:  In a pot, bring water to a boil: 1 1/2 cup (2P), 3 cups (4P), 4 1/4 cups (6P). Add the basmati rice and season with salt. Cover and cook over low heat for 10-12 minutes or until the water is absorbed. 
Prepare the tofu: Pad the tofu dry using scott towel. Add the tofu to a bowl and break it in medium size pieces with your fingers. Season with salt & pepper. Sprinkle with the cornstarch. Combine. 
Cook the tofu: In a deep skillet, on medium-high heat, add a generous drizzle of oil. Once the oil is hot, fry the tofu for 7-8 minutes or until crispy. Remove from the pan and put on a paper towel. 
In a small bowl add the bibimbap sauce mix and water 1 tbsp (2P), 2 tbsp (4P), 3 tbsp(6P). Combine.
Add the bibimbap sauce to the tofu. Combine. 
Cook the chinese broccoli (pan or microwave: Wash and cut the chineese broccoli into 2 inch pieces.
Pan: Add a drizzle of oil to a pan over medium-high heat. Add 1 to 3 tbsp water (depending on the size of the pan). Cover. Cook the  chineese broccoli for 2 to 3 minutes.  Season with salt.
Microwave: In a  bowl, add the chineese broccoli and a sprinkle of water. Microwave in 15 to 30 seconds incerments until lightly seamed. Season with salt.
Zesty tip: Drizzle the cooked chineese broccoli with a few drops of sesame or chili oil.
Plate your dish: Serve the bibimbap tofu  with the chineese broccoli, kimchi and basmati rice. Garnish with sesame seeds.
2 portions
4 portions
6 portions
basmati rice
tofu
cornstarch
Bibimbap sauce mix
chinese broccoli
kimchi
sesame seeds
DISTRICT GERMAN PILSNER LAGER
This German style Pilsner pours a brilliant gold with moderate carbonation.  Noble hops balance perfectly with prairie 2-row malt for a uniquely refreshing approach to this style. Late addition hopping with Czech Saaz lend this beer its classically delicate aroma.
Region: Saskatchewan
Alcohol: 5%
Producer: District Brewing Company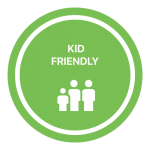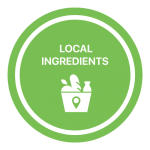 Note: We cannot guarantee any dish is allergen free. 
Dr. Craig Herrington, Nathuropath
Owner of Regina Naturopathic
Fermented foods – KIMCHI

Fermented foods can improve cognitive (brain) function!
The bacteria found in kimchi can increase vitamin absorption, reduce inflammation in the digestive tract and support healthy immune function
Lacey Engel, Registred Dietician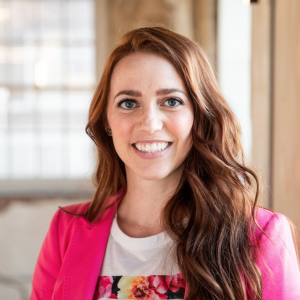 Owner of Beyond Baby Nutrition
Cooking for kids?
Encourage kids to try new flavours like kimchi. If they don't like it, no worries. It can take up to
20 exposures
 to learn to like new flavours.
Making this recipe with kids?
Ask the child to help by helping in the following step 1, 2 & 6:
Add the water and rice to the pot.
Sprinkle the cornstarch on the tofu. Combine
Plate their dish