Bannock burger is one of our all time favourite burger! The richness of the bannock is complemented by the umami of the caramelized onions, black bean patty as well as the Saskatoon berry and maple BBQ sauce. The crunchy pickled carrots balance the richness. 
Serve the bannock with a side salad of spinach, caramelized onions and pickled carrots. 
Featured Saskatchewan Producers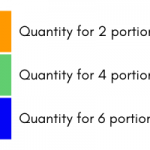 Caramelize the onion: 
Wash and rinse all produce.
Slice the onion. Reserve 1/4 of the onions for the patty. In an oiled pan on medium-low heat, add the onion and cook 17 minutes, stirring regularly. Add half the Saskatoon berry maple BBQ sauce. Combine. Cook for 3 minutes.
Pickle the carrots:Using a vegetable shredder, make carrot ribbons. Place the carrots marinade mix in a bowl. Add water 2 tbsp (2p), 1/4 cup (4p), 1/3 cup (6p). Combine. Set aside 15 minutes.
Make the patties: Peel the beet and shred with a vegetable shredder. Finely dice the reserved onion. Using a strainer, rinse the black beans.
In an oiled pan, add the diced onion and shredded beets. Cook on medium heat for 5 minutes. Set aside.
In a medium bowl, add the drained black beans. Mash them with a fork. Add the cooked vegetables, chickpea flour. Season with salt & pepper. Combine.
Cook & garnish the patties: Form patties. Cook the patties 6-7 minutes per side in an oiled pan on medium heat.
Garnish the patties with half the Saskatoon berry maple BBQ sauce. Garnish each patty with cheddar. Let the cheese melt for 1 minute.
Heat the bannock: Slice the bannock. Heat each bannock in the microwave 15 seconds. Place each halves of bannock on a hot pan for 1 minute. 
Make salad & garnish burgers: In a bowl, add the spinach, 1/3 of the caramelized onions and 1/3 of the pickled carrots. Add a few spoonful of the marinade to dress the salad.
Garnish each burger with caramelized onions and pickled carrots. Serve
2 portions
4 portions
6 portions
bannock
black beans
chickpea flour
beet
onion
cheddar
Saskatoon berry and maple BBQ sauce
Carrot marinade mix
Carrots
Spinach
DISTRICT GERMAN PILSNER LAGER
This German style Pilsner pours a brilliant gold with moderate carbonation.  Noble hops balance perfectly with prairie 2-row malt for a uniquely refreshing approach to this style. Late addition hopping with Czech Saaz lend this beer its classically delicate aroma.
Region: Saskatchewan
Alcohol: 5%
Producer: District Brewing Company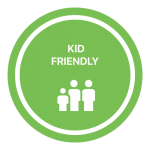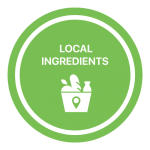 Note: We cannot guarantee any dish is allergen free. 
Lacey Engel, Registred Dietician
Owner of Beyond Baby Nutrition
Cooking for kids?
Let the kids garnish their burgers and salad. 
Making this recipe with kids?
Ask the child to help by helping in the following step 1, 2, 3 & 6:
Add the BBQ sauce to the onion and combine.
Add the water to the marinade. 
Combine all the patty ingredients.
Garnish salad and burger.