This Big "Zesty" Mac recipe tastes just like your favourite McDonald's burger with a local twist. This classic features juicy hamburger patties, sesame seed buns, pickles, onions and  lots of secret sauce. The burgers are served with a side of oven baked fries.
Featured Saskatchewan products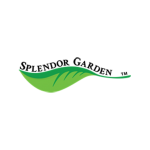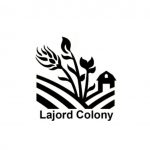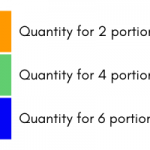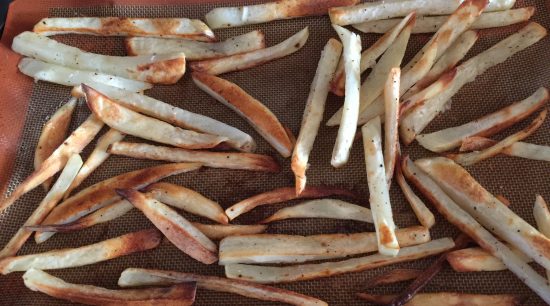 Setup & make the fries: 
Wash and rinse all produce. Preheat the oven to 430F.
Peel the potatoes and cut in fries shape, about 1 cm thick. Place the fries on a lined baking sheet. Drizzle with oil, season with salt & pepper. Bake 25 minutes or until fries are golden. Keep the oven on to heat the buns.
BBQ note: If using a BBQ, turn on BBQ to med-high for the patties.
Make the patties mixture: Using a fork (or a food processor), crumble the tofu. Add the tofu patty dry mix to the tofu and water (1 to 2  tbsp 2P , 2 to 4 tbsp  4P, 1/4 cup to 1/3 cup 6P). 
Form & cook the patties: With lightly oiled hands, form 1 patty per portion. Place the patties on a lined baking sheet. Cook at 430F 10 minutes. Flip the patties and cook an additional 10 minutes. 
Prepare the toppings: Slice the onion and the pickles. 
Melt the cheese & toast the buns: Place the cheddar cheese on the patty and the sesame buns on the baking sheet. Place in the oven for 1-2 minute.
Assemble & serve: Place 1/2 tbsp big mac zesty sauce on each half bun. Top with a patty, lettuce, pickles and onion slices. Top each burger with the top bun. Serve with a side of baked fries and the rest of the big mac zesty sauce.
2 portions
4 portions
6 portions
potatoes
tofu
tofu patty dry mix
cheddar slices
pickle
onion
big "zesty" mac sauce
lettuce
sesame bun
BURIED HOPE CABERNET SAUVIGNON
Deep garnet colour; intense aromas and flavours of cassis, blackberry fruit, oak, chocolate and vanilla; ripe, soft and juicy on the palate.
Region: California
Colour: Red
Alcohol: 14.5%
Price (SLGA): $15.47

PETER LEHMANN LAYERS WHITE
Semillon, Muscat, Gewürztraminer and Pinot Gris, each add character to the final blend. An attractive pale yellow with green tints, it has aromas of citrus, hints of peach and aromatic lifted spiciness.
Region: South Australia
Colour: White
Alcohol: 11%
Price (SLGA): $17.75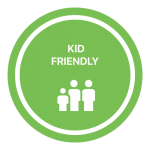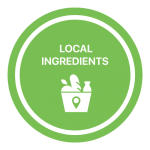 Note: We cannot guarantee any dish is allergen free.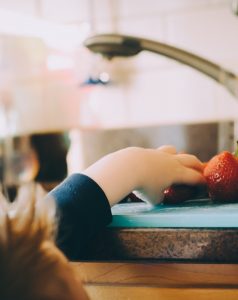 Cooking for kids?
Let the kids garnish their own burger. 
Making this recipe with kids?
Ask the child to help by completing step 1, 3 & 6:
Drizzle the potatoes with oil and season with salt & pepper
form the patties
Assemble & Serve