General Tao tofu is saucy, juicy and crispy. The signature sauce is thick, sweet and sour.  This general Tao tofu is not deep fried but pan fried which gives it's classic crispiness. This 30 minutes general Tao is cooked with bell peppers, chinese broccoli, rice and topped with green onions and sesame seeds. Make it all easilyin the comfort of your home for a sweet and sour treat!
Featured Saskatchewan Producers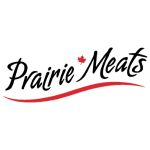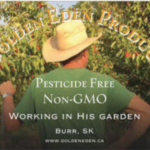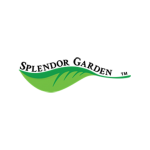 Cook the rice: Bring a pot with (1 1/2 cup, 3 cups, 4 1/2 cups) of water to a boil. Add (1/2 tsp, 1 tsp, 1 1/2 tsp) salt, rice, cover and cook on low heat for 11 to 12 minutes. 
Setup – tofu and vegetables: Wash and rinse all produce. Drain and cut the tofu into cubes. Slice the green onion thinly. Cut the bell pepper(s) into squares of about 1 inch. Roughly cut the chinese broccoli.  
In a bowl, add the tofu, the corstarch, salt (1/2 tsp, 1 tsp, 1 1/2 tsp)  and pepper. Combine.
Roast the tofu and cook the vegetables: Heat oil (1/2 tbsp, 1 tbsp, 1 1/2 tbsp) in a pan on medium heat. Once the pan is hot, add the tofu cubes ensuring there is space between each cube. Cook for about 2 – 4 minutes (or until crispy), turn. Add the bell pepper and half the green onion.  Cook an additional 2-4 minutes. 
Crispy note: To ensure maximum crispiness of the tofu cubes, turn the cubes carefully with a fork when they easily lift from the pan. Do not move the tofu while its cooking.  
6 portions note: If you have a 6 portion meal, you may require 2 pans or you can cook the tofu in 2 batches. 
Prepare the sauce: In a small bowl, add the General Tao sauce and water (3 tbsp, 1/3 cup, 1/3 cup + 3 tbsp). Whisk together until the cornstarch in the sauce is evenly distributed. 
Add the chinese brocoli sauce and plate: Add the chinese brocoli and the General Tao sauce to the pan. Simmer 2-3 minutes – until the chinese brocoli is al dente and the sauce has thickened. 
Serve the general Tao tofu on the rice. Ganish with the rest of the green onion and the sesame seeds.
Included
2 portions
4 portions
6 portions
rice
tofu
cornstarch
bell pepper
chinese broccoli
green onion
sesame seeds
General Tao sauce mix
STERLING VINTNER'S PINOT NOIR 
Deep ruby colour; red cherry, earthy and vanilla aromas; light to medium bodied, dry; raspberry and cherry flavours with a nice touch of spice on the finish
Region: California
Colour: Red
Alcohol: 13.5%
Price (SLGA): $14.62
Deinhard green label Riesling 
Pale straw colour; apple, melon and citrus with mineral notes on the nose; soft, off-dry wine with low alcohol and fruity flavours
Region: Germany
Colour: White
Alcohol: 10.0%
Price (SLGA): $14.02

Lacey Engel, Registred Dietician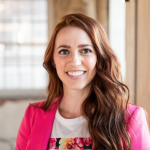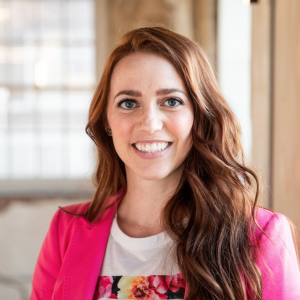 Owner of Beyond Baby Nutrition
Yum foods 
Theres a bit of ketchup in the general Tao sauce.  Serve "yum" foods, like ketchup, with new foods. When your child sees food they recognize it may entice them to explore new foods too. 
Making this recipe with kids?
Ask the child to help by completing step 1, 4 & 5:
Cook the rice
Prepare the sauce
Plate
Dr. Craig Herrington, Nathuropath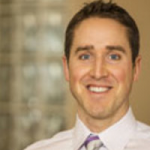 Owner of Regina Naturopathic
SESAME SEED
When it reaches maturity, the seasame seed pod bursts open releasing the seeds. Open Sesame! The phrase (from Arabian Nights) refers to the unlocking of treasure.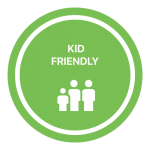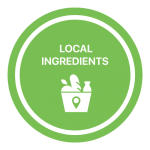 Note: We cannot guarantee any dish is allergen free. 
Weight Watchers Smart Points