It's time for POUTINE! Not just a deep fried poutine but a poutine with roasted vegetables. Poutine is a delicious comfort food and when made with roasted carrots, parsnips, zuchini and potatoes, it's a dish you can feel good about. The oven baked vegetables, demi-glace style vegetarian sauce garnished with cheese curds and fresh thyme gives this classic dish a healthy twist. 
Featured Saskatchewan Products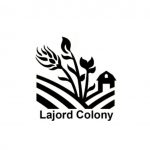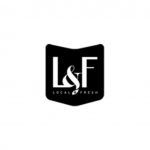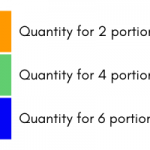 Bake the fries: Wash and rinse all produce. Preheat the oven to 450F.
Slice the onion in thin slices. Peel the vegetables if desired. Cut all the vegetables (zucchini, parsnip, carrots, sweet potato, potato) in fries shape, about 1 cm thick. Place the zucchini, parnips, carrots, sweet potato and potato on a lined baking sheet.
Cook the vegetables

:
Drizzle the vegetables with
oil
,
salt
&
pepper
. Combine to ensure even coating and place in an even layer.
Bake in the oven 20 minutes or until they start to become golden.
Make the sauce

:
In a medium pan on medium heat melt
butter
(
1 tsp,
2 tsp ,

3 tsp
) add the onion and cook for 2 minutes, until tender. In the pan, add the
water
(
1 1/3 cup,
2 2/3 cups ,

4 cups
). Combine. Add the
demi-glace sauce mix
and whisk until the sauce thickens. Combine and turn on the heat to medium. Bring to a boil, let simmer until the sauce has thicken –
5 minutes
.
Garnish & serve: Separate the thyme leaves from the woody stem. Serve the roasted vegetable fries and cheese curds in individual plates. Garnish with demi-glace sauce and thyme.
Included
2 portions
4 portions
6 portions
Potatoes
sweet potatoes
carrots & parnips
zuchini
chedard cheese curds
demi-glace sauce mix
fresh thyme
E&J GALLO FAMILY VINEYARDS CHARDONNAY
Flavours of citrus notes, hints of vanilla and a dash of oak. The mouth-feel is soft, with a medium weight and slight crispiness. A lingering finish taste of ripe, red apples. 
Region: California, USA
Colour: White
Alcohol: 12%
Price (SLGA): $10.09

BERINGER MAIN & VINE CABERNET SAUVIGNON
A strong vanilla flavour with blackberry on the finish. Soft, smooth tannins. 
Region: California, USA
Alcohol: 13%
Price (SLGA): $12.78

Dr. Craig Herrington, Naturopath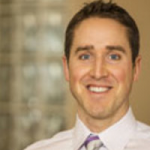 SWEET POTATOES
Just 1 cup of sweet potatoes contains 375% of your required daily intake of beta carotene. Carotenoids are potent antioxidants that support a healthy immune system, skin and eyes.
Lacey Engel, Registered Dietician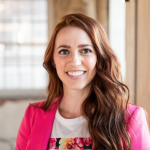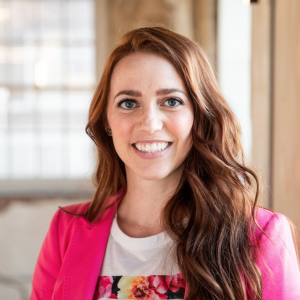 Cooking for kids?

Serving family style: You can serve each part of the meal family-style and let your children make their own poutine.
Mixed dishes are tough for kids. While you're cooking set aside a small portion of each component of the meal, before mixing or adding sauces, to serve to them. For this dish, you can serve each vegetables serparately. This will enable the child the explore the flavours individually. 
Making this recipe with kids?
Ask the child to help by completing step 4:
Separate the thyme leaves. Assemble & Serve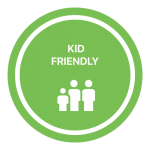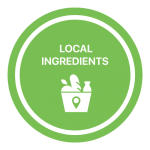 Note: We cannot guarantee any dish is allergen free. 
Clean-food: potatoe, sweet potato, carrot, turnips, cheese curds (Fresh pasteurized milk, salt, bacterial culture, microbial enzyme), demi-glass sauce mix (vegetable stock (vegetables & concentrated vegetable juices (carrot, celery, onion, tomato, potato, garlic), hydrolyzed soy protein, salt, yeast extract, sugar, maltodextrin, soybean oil, spice extractive), ketchup, cornstarch, spices), fresh thyme, love
Plant-Based: potatoes, zucchini, sweet potato, carrot, turnips, cheese curds (Fresh pasteurized milk, salt, bacterial culture, microbial enzyme), gluten free demi-glass sauce mix (vegetable stock (vegetables & concentrated vegetable juices (carrot, celery, onion, tomato, potato, garlic), hydrolyzed soy protein, salt, yeast extract, sugar, maltodextrin, soybean oil, spice extractive), ketchup, cornstarch, spices), fresh thyme, love
Vegan: potatoe, zucchini, sweet potato, carrot, turnips, vegan cheese curds (filtered water, tapioca flours, expeller pressed non-gmo canola and/or safflower oil, coconut oil, pea protein, salt, vegan natural flavours, inactive yeast, vegetable glycerin, xanthan gum, citric acid (for flavour), titanium dioxide (a naturally occurring mineral), demi-glass sauce mix (vegetable stock (vegetables & concentrated vegetable juices (carrot, celery, onion, tomato, potato, garlic), hydrolyzed soy protein, salt, yeast extract, sugar, maltodextrin, soybean oil, spice extractive), ketchup, cornstarch, spices), fresh thyme, love
Weight Watchers Smart Points