To celebrate the warm days, try our signature classic burrito. These burritos are fresh, filling and flavourful! They are made served with a delicious yet healthy yogurt burrito. Each burrito is filled with spiced veggie ground and black beans, lettuce, tomatos and rice. 
Cook the rice: In a  pot, bring 1 cup, 2 cups, 3 cups of water to a boil. Add 1/4 tsp, 1/2 tsp, 3/4 tsp  salt, the jasmine rice, cover and cook on low heat for 11 to 12 minutes. 
Prepare the veggie ground & black beans:  While the rice is cooking – In a large pan, add the oil (1 tsp, 2 tsp, 3 tsp). Turn on the heat to medium. Add the veggie ground to the pan. Break the veggie ground in small pieces and cook stiring regularly until slightly crispy – about 5 minutes.
Add the taco spice and water (1/2 cup, 1 cup, 1 1/2 cup). Combine and stir for about 3-5 minutes or until most of the water evaporates and there is a bit of sauce at the in the pan.
Rince the black beans with a strainer. Add the black bean to the veggie ground and combine. 
Prepare the garnish: Wash and rinse all produce. Cut the lime into 6 segments.  Cut the tomato in 1 cm dices.
Assemble: Garnish each tortilla with the rice, veggie ground & black bean filling, vegetables and burrito sauce. Roll into a burrito. 
Gluten Friendly Assemble: Make tacos. In a pan (preferably cast iron) on medium high heat, warm each corn tortilla shells for about 30 seconds per side. Flip using tongues.  Fill each taco with the rice, veggie ground & black bean filling, vegetables and burrito sauce.
Serve: Serve with the rest of the burrito sauce as a dip and a lime wedge. 
2 portions
4 portions
6 portions
jasmine rice
veggie ground
burrito spice
black beans
lettuce
tomato
tortilla
lime
burrito sauce
STERLING VINTNER'S PINOT NOIR 
Deep ruby colour; red cherry, earthy and vanilla aromas; light to medium bodied, dry; raspberry and cherry flavours with a nice touch of spice on the finish
Region: California
Colour: Red
Alcohol: 13.5%
Price (SLGA): $14.62
PELEE ISLAND GEWURZTRAMINER
Pale straw/yellow colour; floral, ripe peach, honey and lychee fruit aromas; off-dry, light to medium bodied, softly structured with balanced acidity, flavours of honeysuckle, rose water, pear, citrus and lychee; hints of spice on the finish.
Region: Canada
Colour: White
Alcohol: 12.5%
Price (SLGA): $12.99
Dr Craig Herrington, Naturopath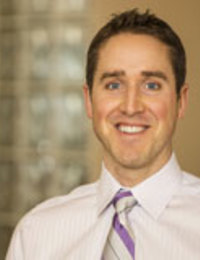 Owner of Regina Naturopathic
BLACK BEANS
Black beans are a nutritional powerhouse high in fibre, iron, phosphorus, potassium, calcium, magnesium, selenium, manganese, copper and zinc. Who needs a multivitamin!
Lacey Engel, Registred Dietician
Owner of Beyond Baby Nutrition
Family style
Serve each part of the meal family style and let your children make their own burrito.
Cooking for kids?
Go easy on the taco spice blend as kids may not like it's spicy flavour.
Making this recipe with kids?
Ask the child to help by completing step 4 & 5: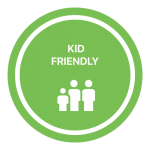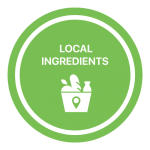 Note: We cannot guarantee any dish is allergen free.