These macaroons are chewy and soft on the inside, crispy and golden on the outside, dipped in chocolate and topped with a glazed cherry. They are sure to make you smile. Children can easily whip up these macaroon and experience the joy of sharing their own creations with family and friends.
Add the coconut and condensed milk:Preheat oven to 325 F. Place rack in the middle of the oven. Line a baking sheet with parchment paper. 
In a medium bowl, add coconut mix, sweetened condensed milk and vanilla. 
Combine: Combine the coconut mix, sweetened condensed milk and vanilla. Set aside.
Beat the egg white: In the bowl of an electric mixer, beat the egg white (1) until stiff peaks form. Use a large rubber spatula to fold the egg white into the coconut mixture.
Cut the glazed cherries in halves. 
Form the macaroons and bake: Using a mini ice cream scoop or two spoons, form heaping tablespoons of the mixture into mounds on the prepared baking sheets, spacing about 1 inch apart. Top each macaroon with a half glazed cherry.  Bake for 23 to 25 minutes until the tops and edges are golden. Let cool on the pans for a few minutes, then transfer to a wire rack to cook completely.
Melt chocolate: Add about 2 inch of water to a small pot and bring to a boil. Place a glass bowl that is slightly larger than the pot on the boiling water.  Place the chocolate in the bowl and melt stirring constantly with a spoon to avoid burning the chocolate.  
Dip the cookies in chocolate: Once the chocolate is melted, dip each macaroon in the chocolate. Place the macaroon on a cooling rack and let them cool until the chocolate is firm.
Note: These cookies can be made ahead. Store in airtight containers at room temperature up to 4 days, or freeze in airtight containers up to 3 month.
Included
21 macaroons
coconut mix
condensed milk
milk chocolate
glazed cherries
egg white
Making this recipe with kids?

Ask the child to help by completing steps 1, 2, 4 &  6.
Add the coconut and condensed milk
combine
Form the macaroons & bake
Dip the cookies in chocolate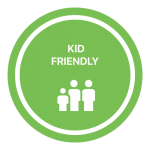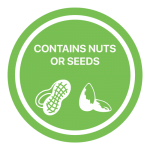 Note: We cannot guarantee any dish is allergen free.