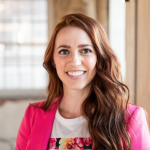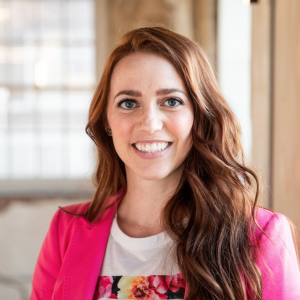 Blog provided by:
Lacey Engel, Registered Dietitian 
BSc. Nutrition, BSc. Kinesiology.
Owner of Beyond Baby Nutrition
Don't let the cute videos online fool you, having your kids in the kitchen is no joy ride. It's more like a roller-coaster of emotions; at least that's been my experience with my twin boys. With this handy ages and stages guide, we can help show you exactly the best ways to have your kid help in the kitchen, and keep your sanity too!
Disclaimer: All kids develop at different rates. Please keep in mind these activities and age ranges are just a suggestion. You are the expert on your child and know what they are capable of. Supervision is always required at every age and stage.
Your Guide to Kids in the Kitchen Based On Age
Baby in the kitchen? You bet!! Having your baby near you in the kitchen from the start is a great sensory experience for them.
Baby-wearing works great if it's safe to do so.  If not, we suggest your child some place safe like a highchair, playpen, baby-swing or bouncer so they can see and hear what's going on. At around the 4 month mark your baby will love if you offer them cooking utensils, Tupperware, plastic cups, a whisk or a wooden spoon to bang around. Again, use your judgement on what's safe and appropriate for your child.
Talk to them about what you're doing. It may sound silly but just hearing your voice is reassuring, and in the long run it helps with your child's communication development.
Describe ingredients – what colour, shape? Is it in a can? Fresh or frozen.
Show them ingredients – have them smell or touch if it's safe to do so. You get the gist.
Prime time to get those idle hands working on something productive, instead of tearing the house apart while you cook. The key to this age and stage is to keep tasks simple, easy to complete, and quick to finish.
Ideas for getting your 18-month-old to 3-year-old to help in the kitchen:
Rinse fruit and vegetables in a sink, or colander with water.
Scrub potatoes.
Tear lettuce or other greens into pieces. Be sure to show them how big or small you want the pieces.
Stir batter in a bowl.
Assist with mashing food, or help hold the hand mixer.
Push specific buttons on a blender or food processor.
Sprinkle spices or herbs.
Measuring ingredients with help.
Kids at this age can get bored really easily. So, if you want them in the kitchen longer than a few minutes, try these ideas:
Have food cut or pre-measured so they can dump the ingredients and help mix.
Make up goofy songs that go along with activities – "This is how we wash potatoes, wash potatoes, wash potatoes," to the tune of So Early in The Morning.
Look, smell, and describe. This is a great time to encourage your child to explore the food you're working with.
Look, smell and describe questions:
What colour is it?
Can you think of one other food that is that colour too?
Does it feel soft? Scratchy? Hard?
What does it smell like? What if you rub it between your fingers; does it smell then?
Do you want to taste it? It tastes like…
This is prime time to get those idle, little hands working on something productive, instead of tearing the house apart while you cook. Your little preschooler is hard at work refining their fine motor skills, so this is a great time to give them some more challenging kitchen tasks.
Ideas for getting your 4-5 year old to help in the kitchen:
Any of the tasks listed above, PLUS
Peeling a hard-boiled egg.
Cracking an egg (suggest into a bowl first to fish out any shells)
Measure out dry ingredients.
Find and grab ingredients from the fridge and pantry.
Spread sauces to make sandwiches.
Whisk ingredients slowly.
Use a child-safe knife to cut soft fruits, veggies, cheese, etc.
Help set and clear the table.
Use a spatula to scrape the bowl
Knead, roll, and use cookie cutters
May be able to start identifying numbers in the cookbook for measurements, or keep track of which step you are on
Be involved in cleaning up such as sweeping, holding the dust pan, or vacuuming
To get your kids more involved in the whole meal process, you may also want them to also help set and clear the table.
Your mini chef is ready to spread their wings and take on way more responsibility in the kitchen; dare I say they may even be ready to tackle a simple recipe with supervision! Check out these simple, wholesome recipes from my friends over at Zesty Kits.
At this age, your elementary-age kid can be tasked with anything listed above along with:
Any of the above tasks, PLUS…
Reading recipes out-loud
Using larger kitchen utensils like a stand-mixer, hand-mixer, oven, stove, and knives (all with supervision).
Use a grater or peeler for vegetables.
With supervision, use a small paring knife to cut fruit and soft vegetables.
Stir or mix food cooking on the stove.
With oven mitts, set in and pull food from the oven.
Grease baking pans.
And the list goes on and on.
Expect everything to take longer than it usually would so set aside extra time for cooking.
For mom: If you're in a rush to get a meal on the table, enlist your child's help on the weekend when you don't feel crunched for time.
For your child: Choose a time when they are well rested and fed.
Find a recipe that isn't too complex or takes too long to prepare, or do some prep work before your kids join you in the kitchen if needed.
For younger kids you may want to put them in clothes you don't mind getting dirty. Or put down a plastic tablecloth on the floor, or a tray under their work station. Aprons are also great if you have them.
4. Think of it as a great learning opportunity for your kids (because it is!)
Here's just a few things you'll be teaching them by having them in the kitchen with you:
Food safety – washing hands before cooking, and between touching raw and cooked foods for example. Learn more here.
Nutrition and health – you can talk about food, where it comes from. Smell, touch, taste foods, and introduce new foods. Be sure not to focus too much on "health talk." (New blog coming soon!)
Math or science – weighing or measuring ingredients. Talk about why certain ingredients need to be added. Check out this link for some cool facts about the science behind baking.
Communication skills, time management, and following instruction and so much more!
As always, remember you are the foremost expert in your own child. The above suggestions are just that, suggestions. The kitchen can be a dangerous place for kids of all ages.
For younger kids

Remove any unsafe items on the counter top that are close enough for them to reach (ahem.. knife block any one?)
Remind them what is safe for them to touch and not safe to touch.
Set up a work station for them on the kitchen island or away from things you are concerned about if that's an option.

For older kids

Don't over-estimate their need and desire to still have you in the kitchen with them for guidance and trouble-shooting.
Well there you have it, an ages and stages guide to cooking with your kid! My question to you now is, which task are you going to have your child help you with first?