This rich traditional gravy features layers of flavours. You won't believe how easy it is to make. Within minutes, you will have the perfect topping for mashed potatoes and turkey. 
When we recall Christmas past, we usually find that the simplest things—not the great occasions—give off the greatest glow of happiness.
Prepare the slurry*: In a small bowl, add the cornstach and water (1/2 cup, 1 cup), combine.  Add the cornstarch & water, rosemary, thyme, water (1 cup, 2 cup) to a pan. Stirring constantly, bring to a simmer. Let simmer about 2-3 minutes. Add more water, 2 tbsp at a time, if you would like thinner gravy. 
*Slurry is the combination of water and cornstarch
Add the dripping: Scrape the turkey drippings from the baking sheet you cooked the turkey on.
Whisk in the turkey dripping: Whisk the turkey dripping in the gravy. They will change the colour from light to a beautiful golden.
Bring to a boil: Bring the gravy to a boil. Pour in a gravy serving dish and serve.  
Included
5 portions
10 portions
cornstarch
fresh thyme
turkey broth concentrate & poultry seasoning
turkey drippings
water*
salt*
pepper*
Cooking for kids?
Gravy is one of kids' favourites. No adjustments to the recipe are recommended. 
Making this recipe with kids?
Ask the child to help by completing step 1 & 3 
Prepare the slurry (slurry is water and cornstarch)
Whisk in the turkey dripping
Recommended Wine Pairing provided by Willow Park Wines & Spirits
LIVING SKY CURRANT 
complex earth tones and tangy berry flavors for those who prefer un-oaked wines. 
Region: Perdue, Saskatchewan
Alcohol: 13.1%

VINA ESMERALDA 
Fragrant and floral (lime blossom, acacia honey) with notes of fresh fruit (Muscat grapes, citrus) and passion fruit. Sensual and silky on the palate, delicate acidity (pink grapefruit). Sublime with seafood cocktail, fish and pates
Region: Spain
Colour: White
Alcohol: 11.5%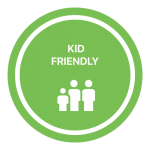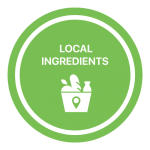 Note: We cannot guarantee any dish is allergen free.