Share the joy of making and savouring these easy and whipped shortbread cookies. There is a reason these cookies have been a classic since generations, they are melt in your mouth delicious! These cookies make perfect Santa cookies with a glass of cold milk. They are also delicious with coffee and Baileys! 
"Rudolf with your nose so bright,  won't you guide my sleigh tonight?" 
Cream butter: Preheat oven to 300 F. Place two racks in middle of the oven. Line two baking sheets with parchment paper. 
With the help of a electric mixer, beat the unsalted butter in a bowl until light and fluffy.
Add the flour mix:Gradually add the flour mix to the butter, mixing until fully incorporated (do not over mix).
Cut the cherries: Cut the glazed cherries in half.
Shape the dough: Shape the dough into 1/2 tbsp cookies – about 1-inch balls. Place the cookies on a lined baking sheets. Lightly press your thumb down in the middle of the cookie and place half a glazed cherry in the middle of each cookie. 
Bake the cookies: Bake for 20-22 minutes or until the cookies are set but not browned. Let the cookies cool on a cooling rack of about 15 minutes.
Included
18 cookies
Flour mix: flour, icing sugar, cornstarch
glazed cherries
unsalted butter
Making this recipe with kids?

Ask the child to help by completing steps 1, 2, 4 & 5.
Cream butter
Add the flour mix
Cut the cherries
Shape the dough
Bake the cookies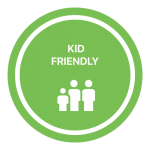 Note: We cannot guarantee any dish is allergen free.