Whether you're craving something rich and chocolaty or creamy and nutty, this fudge recipe is for you! This decadent and easy chocolate fudge is sure to satisfy your sweet tooth this holiday season. You will be surprised how fast these squares disappear.
"Then the Grinch thought of something he hadn't before! What if Christmas, he thought, doesn't come from a store. What if Christmas…perhaps…means a little bit more!" 
Combine butter, carnation and sugar:  Line an 8″ x 8″ baking dish with parchment paper. Use 2 pieces of paper of about 7.5″ x 12″ to cover all sides of the baking dish. 
Add the sugar, unsalted butter & carnation milk in a medium pot.
Bring to a boil: On medium heat, bring to a  full boil stirring constantly. Boil for 4-5 minutes.
Add chocolate mix: Remove the pot from the heat, add vanilla and chocolate mix. Combine well with a whisk for 1 minute or until the marshmallows are melted. 
Transfer to mold: Place the mixture in the lined 8″ x 8″ baking dish. Use a spatula as needed.   
Cool & cut the squares: Refrigerate for 2 hours or until firm. Lift from the pan, remove the parchment paper and cut in 20 squares. 
Included
20 squares
sugar & salt
carnation milk
vanilla
chocolate mix: mini marshmallow, chocolate chip & walnuts
unsalted butter
Making this recipe with kids?

Ask the child to help by completing step 5.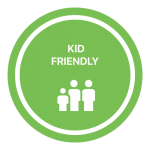 Note: We cannot guarantee any dish is allergen free.