These chewy ginger cookies are soft & sweet inside and crunchy on the outside. The secret ingredient is candied ginger which brings a new depth of flavour to these classics. We bet you will love to enjoy them reading a book by the fireplace. Happy baking!
Cream butter,egg & sugar: In a medium bowl, add the room temperature unsalted butter (3/4 cup) and the sugar. Combine with an electric mixer on medium speed until light and fluffy, about 2 minutes.  Add the egg (1) & the molasses to the butter mixture. Mix on medium-low speed with an electric mixer until combined, for 1 minutes.
Cut the candied ginger: Cut the candied ginger in small 1/4 cm pieces. 
Add the flour mix & candied ginger: Gradually add the flour mix and candied ginger to the butter mixture with a mixer. Beat until combined.
Cool the dough: Wrap the dough in a sheet of plastic wrap to completely cover it.  Cool the dough in the freezer for about 40 minutes or in the refrigerator for at least 2 hours.
Note: Cooling the dough will result in crinkled cookies. 
Roll in turbinado sugar:  Preheat oven to 375°F. Roll the dough into 1/2  to 1 tbsp balls, about 1-inch in diameter. Fill a small bowl with turbionado sugar, and roll each ball in the sugar until it is completely coated.  
Roll the cookies: Place on cookie sheet at least 1 1/2 inch apart and bake for about 8 minutes, until the cookies begin to slightly crack on top. Let sit about 5 minutes and place on a cooling rack to cool completely. 
Note: These cookies can be made ahead. Store in airtight containers at room temperature up to 1 week.
Included
24 cookies
flour mix: Flour, baking soda, ground cinnamon, ground clove, ground ginger, salt
candied ginger
molases
sugar
Turbinado sugar
egg
room temperature unsalted butter
Making this recipe with kids?

Ask the child to help by completing steps 1, 2, 3, 4 &  5.
Cream butter, egg & sugar
Cut the ginger
Add flour mix & candied ginger
cool the dough
roll in turbinado sugar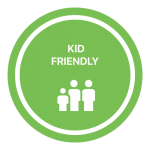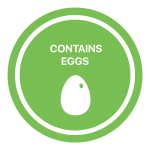 Note: We cannot guarantee any dish is allergen free.