Grilled chicken panzanella is a classic delicious Italian dish.  This recipe is all about flavours. The bread soaks up the tangy red wine dijon dressing and herbs to give you the most flavourful croutons ever! Herb chicken, crunchy croutons, ripe tomatoes, fresh cucumbers, savoury kalamatas and salty capers make this dish perfect!
Featured Saskatchewan Farmers & Producers
Cook the chicken: Turn on the oven to 375F. Cut the Italian spiced chicken thighs in 2 cm dices. Place the Italian spiced chicken on the baking sheet. Coat with oil (1/2 tsp, 1 tsp, 1 1/2 tsp), salt (1/4 tsp, 1/2 tsp, 3/4 tsp) and pepper (1/8 tbs, 1/4 tbs, 1/2 tsp).  Bake until the chicken is fully cooked for about 10 – 15 minutes. 
Note: Ensure the chicken is cooked to at least 165F.
Make and roast the croutons: While the chicken is cooking, cut the ciabatta into 1 cm cubes.
On a lined baking sheet, place the ciabatta cubes, oil (1 tbsp, 2 tbsp, 3 tbsp) and salt (1/4 tsp,  1/2 tsp, 3/4 tsp). Toss to evenly coat each ciabatta cube and spread the cubes in a single layer on the baking sheet.  Bake 10 to 15 minutes until crisp and slightly browned. 
Gluten friendly: Skip this step. Your kits include spiced canellini beans instead.  
Prepare the vegetables and dressing: Cut the cucumber in 1/2 cm slices. Remove the pits from the black olives. Cut the basil leaves in about 1cm pieces. Set aside. 
Cut the tomatoes in 2 cm dices. Place tomato dices in a colander that is placed over a bowl. Add (1/4 tsp,  1/2 tsp, 3/4 tsp) salt to the tomatoes and combine.  Set aside to drain some of the tomato juice. Drain for minimum of 15 minutes.
Add the dijon red wine vinegar dressing to the tomato juice bowl and combine. 
Serve: Separate the basil leaves. In a large bowl, combine the croutons, tomatoes, dressing, basil leaves, capers and black olives. Toss everything to coat. Let sit for 5 minutes. Taste and adjust salt and pepper as needed. Serve in individual bowls. 
Gluten Friendly: Add the spiced cannellini beans instead of the ciabatta cubes.  If you'd prefer a warm dish you can heat up the beans by placing them in a bowl and microwaving them for 1 to 2 minutes.
Included
2 Portions
4 Portions
6 Portions
Italian spiced chicken
basil
Tomato
mini cucumber
Ciabatta
Spiced Canellini beans
Black olives & capers
dijon red wine vinegar dressing
oil
salt
Dr. Craig Herrington, Nathuropath
BLACK OLIVES
Olives are a key component of the mediterranean diet, the diet that has the most evidence for long term health outcomes. 
Lacey Engel, Registered Dietician
Get kids in the kitchen
Get those kids in the kitchen! Little ones as young as two years old can help with meal prep. When kids help prepare food, they may be more likely to try the same food at the table.
Making this recipe with kids?
Ask the child to help by completing step 3 and 4.
Add the dijon red wine vinegar dressing to the tomato juice and wisk to combine. 
Toss together all the ingredients. 
BERINGER MAIN & VINE CABERNET SAUVIGNON
A strong vanilla flavour with blackberry on the finish. Soft, smooth tannins. 
Region: California, USA
Alcohol: 13%
Price (SLGA): $12.78

TRADITIONAL BEE – PRAIRIE BEE
Mead – the world's oldest fermented beverage – comes to you now in it's purest form. Traditional Bee is a delicate, off-dry wine; created by the transformation of premium honey into a subtle, light-bodied mead. Polished and engaging, this ancient libation is ready to be rediscovered by our modern palate.
Region: Moose Jaw, Saskatchewan
Alcohol: 12.5%
Price (SLGA): $21.50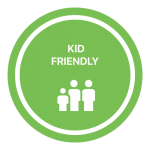 Note: We cannot guarantee any dish is allergen free. 
Weight Watchers Smart Points