It's chili season! In this version, we are making this dish extra comforting with smoked pulled pork, mixed beans and our signature chili spice blend: smoked paprika, cumin and oregano. This mouth watering chili is topped with cheddar and  green onions. This chili is mild enough for you kids to love it and flavourful enough to satisfy the adults. To add crunch, this chili comes with a side of baked corn chips. 
Featured Saskatchewan Products
Prepare the vegetables and cook the onion:  wash and dry the vegetables. Dice the onion and bell pepper in about 1/2 to 1 cm* dices. 
In a large pot on medium heat, add oil (1/2 tbs, 1 tbs, 1 1/2 tbs). Add the onion and bell pepper to the pot. Cook about 5 minutes, stirring regularly.
*Note: It is important to cut the vegetables in small dices to ensure they cook quickly.
Preparation: Turn on the oven to 350F for the corn chips. In the pot, add the diced tomato and spices (note: the spices are with the diced tomatoes), mixed beans. In a small bowl, shred the pulled pork with 2 forks. Cut the pulled pork to bite size pieces. Add the pulled pork to the chili. Combine and bring to a simmer. Add water (1/4 to 1/2 cup, 1/2 cup to 1 cup, 3/4 cup to 1 1/2 cup) to reach desired thickness. Let simmer 30 minutes*.
*Covering the chili will keep it thinner, uncovering will bake it thicker. 
No Pork Plan :  Ground beef is included in your kit to replace the pulled pork. In a medium pot, add oil (1/2 to 1 tsp, 1 to 2 tsp, 1 tbsp to 1 1/2 tbsp). Cook the ground beef with salt (1/2 tsp, 1 tsp, 1 tbsp) on medium heat until fully cooked. Follow the instructions of step 2 (Preparation) after cooking the ground beef and skip the addition of the pulled pork. 
Bake the corn chips: Cut the corn tortilla in wedges. Place the wedges on a baking sheet and bake at 350F for 5 to 10 mintutes. 
Prepare the garnish and serve: Thinly slice the green onion. Serve the chili in bowl. Shred the cheddar. Garnish with cheddar, green onion and serve with corn chips. 
2 Portions
4 portions
6 portions
onion
bell pepper
spiced diced tomato & tomato sauce
pulled pork
Mixed beans
shredded cheddar
green onion
corn tortilla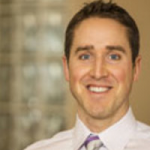 Dr. Craig Herrington, Nathuropath
BEANS 
While beans are a nutritional powerhouse, high in fibre, protein, and powerful antioxidants, one of the best reasons for eating beans is the benefit to the environment.
Growing beans actually adds nitrogen to the soil instead of depleting it, and replacing animal protein with beans and legumes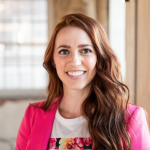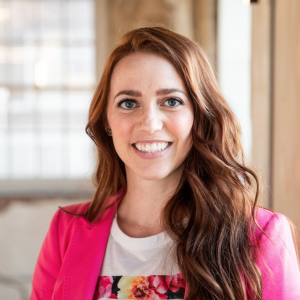 Lacey Engel, Registered Dietician
Yum foods
Serve "Yum" foods with new foods. When your child sees food they recognize it may entice them to explore other new foods. For example, this dish is served with corn chips.
Cooking for kids?
Feel free to slowly introduce new vegetables to children.
Making this recipe with kids?
Ask the child to help by completing step 3 and 4.
Preparation
Prepare the garnish and serve
BERINGER MAIN & VINE CABERNET SAUVIGNON
A strong vanilla flavour with blackberry on the finish. Soft, smooth tannins.
Region: California, USA
Alcohol: 13%
Price (SLGA): $12.78
E&J GALLO FAMILY VINEYARDS CHARDONNAY
Flavours of citrus notes, hints of vanilla and a dash of oak. The mouth-feel is soft, with a medium weight and slight crispness. A lingering finish tastes of ripe, red apples.
Region: California, USA
Colour: White
Alcohol: 12%
Price (SLGA): $10.09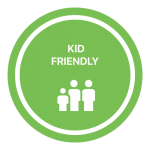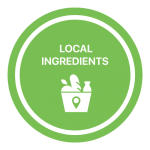 Note: We cannot guarantee any dish is allergen free. 
Weight Watchers Smart Points