How about a twist on the classic shepherd's pie? Cold days are all about hearty comfort foods, and our cottage pie's potato mash, filled with beef, pork, celery, onion, carrots, garlic and spices  gives this old classic a delicious update. We love this comforting and heart warming meal and we are convinced you will love it too!
Start the potatoes:
 Preheat the oven to 400ºF. Peel the
russet potatoes
. Cut them into 1-inch cubes and put them into a pot and barely cover them with
water
. Cover, bring the
water
to a boil. Cook until tender,
15 to 20 minutes
.
Prepare the vegetables: While the potatoes are cooking, wash and dry the vegetables. Peel and dice* the carrot. Dice* the onion and celery.
*Cutting the vegetables in small dices ensures a short cooking time.
Cook the vegetables: In a pan on medium high heat, add the oil and the diced carrot, onion and celery. Cook 5 minutes or until the vegetables are soft.
Cook the beef and pork: Add the ground beef and pork to the vegetables. Season with salt & pepper  and the rustic spices. Cook for  10 minutes. Add green peas, water ( 2 tbsp, 1/4 cup, 6 tbsp)  and heat through 1 minute.
Note: Heath Canada recommends cooking ground meat to a minimum of 71°C (160°F).
Mash the potatoes:
 Drain in a colander.  Return to the potatoes the pot. Add
butter*
(
1 tbsp,
2 tbsp,

3 tbsp
) and
milk* 
(
3 tbsp,
1/3 cup,

9 tbsp
) to the
potatoes
. Season with
salt & pepper
. Use a potatoes masher or an electric mixer to mash the
 potatoes
into a soft pure. Taste and adjust seasoning. *
Non dairy:
Replace the
butter
with margerine or plant based butter (e.g. Earth balance).
Replace the
milk
with plant based milk. My favourite is canned coconut milk – It is rich and unsweetened.
Assemble & bake the cottage pie: 
In a pyrex baking dish (
9″ x 5″
,
9" x 13",

10″ x 15″
), add the
vegetables
and
beef & pork
. Top with the
mashed potatoes
and  bake
15-20 minutes
. Serve.
2 portions
4 portions
6 portions
ground beef and pork
onion
green peas
carrot
celery stalk
rustic spice blend
russet potato
Dr. Craig Herrington, Nathuropath
CELERY
Just 2 stalks of celery contain as much potassium as a banana.
Lacey Engel, Registered Dietician
Yum foods
Serve "Yum" foods with new foods. When your child sees food they recognize it may entice them to explore other new foods. For example, this dish may be served with a bit of ketchup.
Cooking for kids?
Feel free to slowly introduce new vegetables to children.
Making this recipe with kids?
Ask the child to help by completing step 4 and 6.
JP CHENET RESERVE PINOT NOIR
Raspberry and cherry aromas with a touch of spice. A red berry flavour with a medium finish.
Region: France
Alcohol: 12%
Price (SLGA): $15.04

COPPER MOON CHARDONNAY
A lemon yellow coloured wine with aromas of ripe apple, pear, pineapple and a touch of floral. It is a soft, medium-bodied wine with flavours of ripe stone fruit and a touch of citrus on the finish.
Region: British Columbia, Canada
Colour: White
Alcohol: 13%
Price (SLGA): $11.13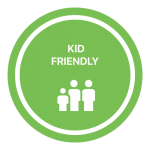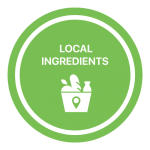 Note: We cannot guarantee any dish is allergen free. 
Weight Watchers Smart Points