This delicious butter chicken is filled with warming spices like garam masala, ginger, curry powder, fenugreek and sweet paprika and a rich creamy sauce. The addition of carrots fills this dish with vitamins. This dinner takes comfort to the next level.
Featured Saskatchewan products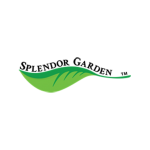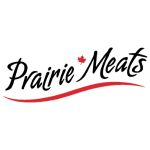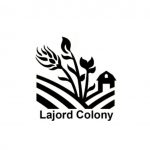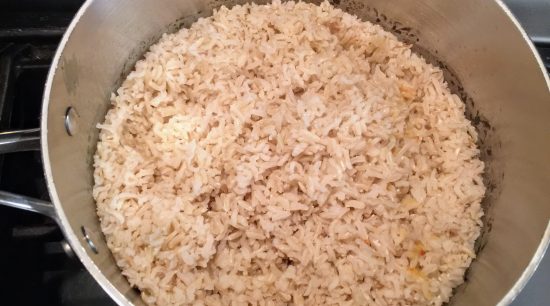 Prepare & cook the rice: Rinse the rice in a strainer.
In a pot, add the brown rice, water (1 1/3 cup (2p), 2 2/3 cups (4p) , 4 cups (6p) and salt. Stir.
Bring to a boil on high heat. Reduce the heat to medium/low, cover and cook 25 minutes or until the water is absorbed and the rice is tender. Set aside.
Prepare & cook the chicken:  While the rice is cooking, Cut the spiced chicken into dices. Season with salt.
In an oiled pan on medium heat, cook the spiced chicken for 10 minutes.
*Note: ensure poultry is cooked to at least 165°F
Prepare the vegetables: Wash and clean all produce. Wash and clean all produce. Slice the onion. Peel and cut the carrot. 
Cook the vegetables: Add the onion and carrot to the chicken. Season with salt. Stirring regularly, cook on medium heat for 5 minutes.
Finish the butter chicken:  Add the butter chicken mix and water  1 1/3 cup (2p), 2 2/3 cups (4p) , 4 cups (6p) to the vegetables and chicken. Season with salt. Stir to combine.
Bring to a simmer on medium heat. Simmer on medium low heat for 15 to 20 minutes.
Garnish & serve:  Separate the cilantro leaves. Thinly slice the Thai pepper.
In individual bowls, place the brown rice and butter chicken. Garnish with cilantro and Thai pepper. Serve. 
Note: Thai pepper is very spicy, add it slowly based on how spicy you like your dish. 
2 portions
4 portions
6 portions
brown rice
spiced chicken breast
onion
carrot
butter chicken mix
Thai pepper
cilantro
Note: Full list of ingredients at the bottom of the page.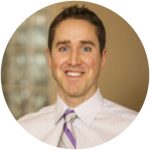 Dr. Herrington's
Health Fact
CARROT
Like all colourful vegetables, carrots are a gold mine of antioxidants such as carotenoids, polyphenols and vitamins. Beta-carotene in carrots helps protect vision (yes your grandmother was right!). A high intake of carotenoids has been linked with a significant decrease in post-menopausal breast cancer, as well as prostate cancer.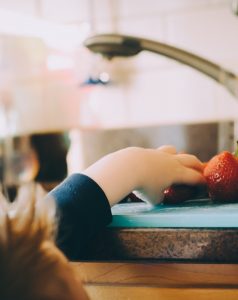 Cooking for kids?
The Thai pepper is very hot. Explore with the kids to discover if they like it's flavour.
Making this recipe with kids?
Ask the child to help by completing step 1 & 3:
Rinse the rice in the strainer. Add to the pot with water and salt.
Add the vegetables to the chicken and cook for 5 minutes.
Beyerskyloop pinotage
Spicy wood notes against rich plum and berry fruit with restrained aromatic notes. Medium-bodied. Well-balanced.
Region: South Africa
Colour: Red
Alcohol: 13.5%
Price (SLGA): $17.77
Deinhard green label Riesling 
Pale straw colour; apple, melon and citrus with mineral notes on the nose; soft, off-dry wine with low alcohol and fruity flavours
Region: Germany
Colour: White
Alcohol: 10.0%
Price (SLGA): $14.02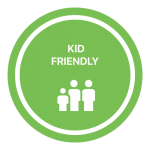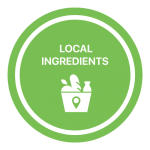 Note: We cannot guarantee any dish is allergen free. 
brown rice
spiced chicken breast: chicken breast, curry spice blend
onion
carrot
butter chicken mix: cream,  tomato paste, water, cornstarch, spices: ginger, garlic, coriander, tumeric, cumin, gram masala, fenugreek, sweet paprika
Thai pepper
cilantro