This dish is an amazing comfort dish! These  "WOW" inducing meatballs are super tasty and savoury! You won't beleive how easily this crowd pleaser comes together! Every one will want seconds of this glorious pasta dish! All that in under half an hour!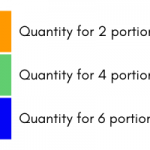 Setup & cook the meatballs

:
Preheat the oven to 375°F.  Bring saalted
water
to a boil
.
Line a baking sheet with parchment paper. Place the
meatballs
on the baking sheet and cook for
20 minutes
.
Prepare the vegetables:
Dice the onion and mushrooms in 1 cm dices. 
Cook the spaghetti: 
Once the water is boiling, add the spaghetti and cook 9 minutes for al-dente or until desired texture.  Once the spaghetti  is cooked. drain the pasta in the colander.
Gluten friendly: 
Cook the spaghetti for 9 minutes, stirring frequently. For more tender pasta boil for an additional minute. 
Note: Al dente is an Italian term used to describe a texture that is slightly firm when bitten.
Prepare the sauce: Separate the basil leaves from the stem.
In a large pot on medium heat add a drizzle of oil. Add the onion and mushroom. Cook 5 minutes or until the vegetables are cooked. Add the signature marinera sauce. Heat through 5 minutes.
Assemble & garnish: Add the spaghetti and meatballs to the sauce in the large pot. Combine. Serve and garnish with fresh basil. 
2 portions
4 portions
6 portions
meatballs
onion
mushroom
Spaghetti
signature marinera
fresh basil
Note: For the list of ingredients, scoll to the bottom of the page.
BERINGER MAIN & VINE CABERNET SAUVIGNON
A strong vanilla flavour with blackberry on the finish. Soft, smooth tannins. 
Region: California, USA
Alcohol: 13%
Price (SLGA): $12.78

E&J GALLO FAMILY VINEYARDS CHARDONNAY
Flavours of citrus notes, hints of vanilla and a dash of oak. The mouth-feel is soft, with a medium weight and slight crispiness. A lingering finish taste of ripe, red apples. 
Region: California, USA
Colour: White
Alcohol: 12%
Price (SLGA): $10.09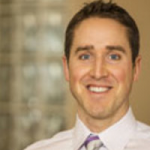 Dr. Craig Herrington Naturopath
ONION
Onions are high in the flavonoid quercetin, which has been found to improve allergy symptoms and reduce cancer risk. The sulfur compounds help lower blood pressure and prevent platelets from sticking together (which can reduce ones risk of a heart attack or stroke).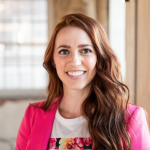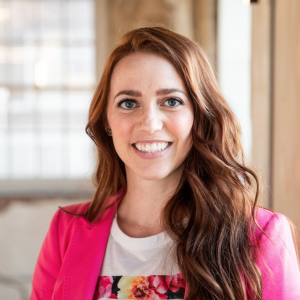 Lacey Engel, Registered Dietician
GET COOKING
Get those kids in the kitchen! Little ones as young as two years old can help with meal prep. When kids help prepare food, they may be more likely to try the same food at the table. 
MAKING THIS RECIPE WITH KIDS ? 
Children are significantly more likely to try new foods when they helped prepare it. Let the child help complete these steps:
Prepare the sauce
Assemble & garnish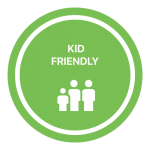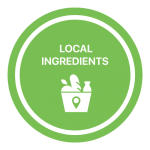 Note: We cannot guarantee any dish is allergen free. 
Plan Carnivore, Clean-food:
 meatballs (ground beef, water, bread crumbs(flour, salt, baking powder, canola oil, dextrose, yeast, spices), soy rotein concentrate, sugar, salt, mustard, spices, green bell pepper, red bell pepper, parmesan cheese (part-skim milk, bacterial cultures, salt, emzymes), garlic, hydrolyzed soy protein, chili pepper, natural flavours, parsley)

spaghetti (grain durum wheat)

onion

mushroom

signature marinara sauce (tomato, Italian spice (oregano, marjoram, thyme, basil, rosemary)

, smoked balsamic vinegar,

french style

 mustard)

fresh basil

love
Gluten-friendly adaptation:
pork and beef meatballs (gluten free)

spaghetti (gluten free): chickpea flour, red lentil flour,green pea flour, navy pea bean flour.
Weight Watchers Smart Points