Almost the national dish of Thailand, Pad Thai is a delicious comfort dish. We simplified the recipe and gave it a healthy twist with loads of fresh vegetables! This Pad Thai is easy, quick and filled with all the authentic flavours of Thailand. Who needs take out?!
Pad Thai sauce contains: Peanut butter + Fish sauce
Featured Saskatchewan Products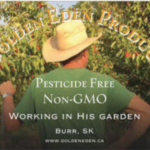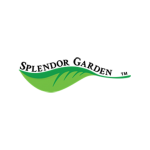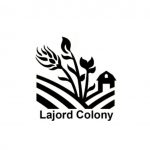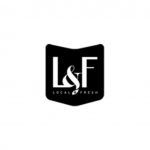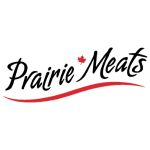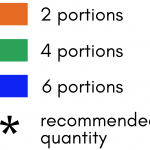 Boil water and prepare the vegetables:  In a large pot, bring water (about 1 litre, 1 to 2  litres,  2 to 3 litres) to a boil for the noodles. 
Cut the zucchini in thin strips of 1/2 cm x 1/2 cm. Cut these stips in half lenght wide. Cut the carrots in 1/2 cm thick slices. Cut the bell pepper in the same shape as the zucchini.   
Note: cutting the vegetables thinly makes them cook faster.
Cook the protein: Cut the Thai chicken breast in 1/2 cm slices. In a large pan, add the oil (1/2 tsp, 1 tsp, 1 1/2 tsp), the Thai chicken breast slices and its marinade. Cook on medium heat until fully cooked – about 7 minutes. Place the cooked chicken in a bowl and set a side. 
Note: Ensure the chicken cooked to a minimal internal temperature of 165F.
Prepare the toppings: While the chicken is cooking, separate the cilantro leaves from the stem, cut the lime in wedges and roughly chop the peanuts.  
Cook the vegetables: In the same pan you cooked the protein, add oil (1/2 tsp, 1 tsp, 1 1/2 tsp). Add the carrots and zucchini. Cook about 5 minutes on medium heat stirring regularly. Add the bell pepper and Pad Thai sauce.  Cook an additional 4 minutes while stirring regularly. 
Cook the noodles: While the vegetables are cooking and the water is boiling, add the noodles and cook for 2 to 3 minutes.  Drain the noodles in a colander. 
Assemble & garnish: Add the noodles back to the pot they were cooked in. Add the cooked vegetables, protein and combine. Serve the Pad Thai in individual bowls and garnish each dish with cilantro, lime and peanuts. Serve. 
included
Elementor Pro
Elementor Extra
Elementor Extra+
Spiced chicken breast
carrot
zucchini
bell pepper
rice noodle
pad thai sauce
peanut
lime
cilantro
COPPER MOON CHARDONNAY
A lemon yellow coloured wine with aromas of ripe apple, pear, pineapple and a touch of floral. It is a soft, medium-bodied wine with flavours of ripe stone fruit and a touch of citrus on the finish.
Region: British Columbia, Canada
Colour: White
Alcohol: 13%
Price (SLGA): $11.13

JP CHENET RESERVE PINOT NOIR
Raspberry and cherry aromas with a touch of spice. A red berry flavour with a medium finish.
Region: France
Alcohol: 12%
Price (SLGA): $15.04

Dr. Craig Herrington Naturopath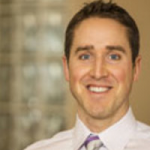 Owner: Regina Naturopathic
ZUCCHINI
Zucchinis are rich in flavonoids (a type of antioxidant) such as zeaxanthin, carotenes, and lutein. A diet high in flavonoids is one of the best anti-aging strategies there is (regular exercise is the other).
Lacey Engel, Registered Diatitian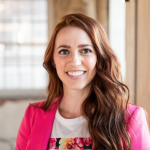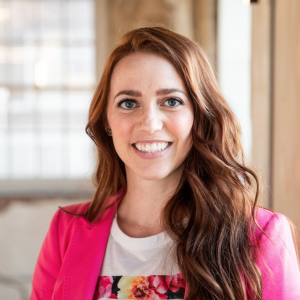 Owner: Beyond Baby Nutrition
BUFFET STYLE
Buffet style is best. Serve your meal at the table rather than pre-portioning for your kids. Let everyone fill their plates with as much or as little as they like to eat. 
MAKING THIS RECIPE WITH KIDS ? 
Children are significantly more likely to try new foods when they helped prepare it. Let the child help complete these steps:
Prepare the toppings – children can help by separating the cilantro leaves
Assemble & garnish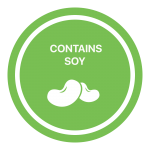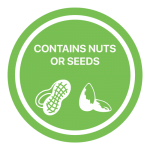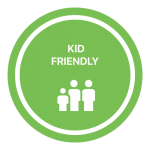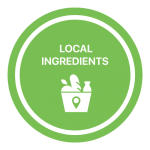 Note: We cannot guarantee any dish is allergen free. 
Weight Watchers Smart Points