Have you ever tried arepas? Arepas are a classic South American dish which are gaining in popularity in North America. These beautiful little corn pockets are filled with adobo pork, black beans, guacamole crema, cucumber, ricotta cheese and topped with green onion. This super easy and exotic dish is an amazing week night super.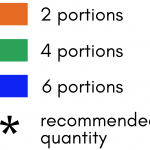 Prepare the Arepas:  Heat the oven to 350F to cook the arepas. In a medium bowl, add warm water (1 1/2 cup, 3 cups, 4 1/2 cups), and salt (1/2 tsp, 1 tsp, 1 1/2 tsp). Slowly add and combine maserepa. You're looking for a dough that doesn't easily stick to your hands, is moldable and moist, and can be rolled into a ball. Once you have that consistency, cover with a towel for 5 minutes. 
Want see how areapas are made?
Watch this video from Minimalist Baker on how to make perfect arepas:
Prepare the garnish: Wash and rinse all produce. Cut green onion in 1/4 to 1/2 cm slices. Cut the cucumber in 1/4 to 1/2 cm slices.
Pan fry the arepas: Separate the dough in balls (6, 12, 18).  Carefully press the ball between the palms of your hands to form into a roughly 1/2-inch thick disc. If it cracks a lot on the sides, your dough may need 1 to 2 tsp more water. A little cracking is normal. You can close the cracks by patting the edge with your hands.
Heat the 1 tbsp oil  to a large pan. Heat on medium heat. Depending on the size of the pan you may have room for 6 or 4 arepas at a time.  If you need to make multiple batch add 1 tbsp of oil when you start a new batch in the pan – as required.  Cook for 3-4 minutes or until deep golden brown, flip and cook an additional 3-4 minutes on the other side.
Bake the Arepas:  Transfer the arepas to a lined baking sheet and  bake for 20 minutes or until slightly puffed up and a little more golden brown in color. Let the arepas cool about 5 minutes and slice the arepa 3/4 of the way around, leaving a seam on the edge to easily stuff them.
Note: It is normal that the dough in the middle of the arepas is sticky. Cut the arepas using a bread knife. 
Make the filling:  While the arepas are baking, cut the onion in small 1/2 cm dice. In a large pan, add the oil (1/2 tsp, 1 tsp, 1 1/2 tsp). Turn on the heat to medium and add the ground pork and onion diced. Cook about 8 minutes. Rice the black beans in a colander. Add the adobo spice, black beans, and water (1/4 cup, 1/2 cup, 3/4 cup). Combine and stir for about 3-5 minutes until most water evaporates and a sauce is formed. 
Note: when the stew is finished ensure ground pork is cooked to at least 165°F
Fill, Garnish and Serve: Fill each aerepas with the pork and black bean filling, the guacamole crema and cucumber slices. Garnish each aerepa with ricotta and green onion. Serve 3 arepas per person. These may appear small but they are very filling.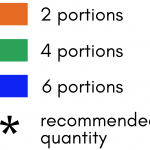 Included
2 portions
4 portions
6 portions
masarepas
onion
ground pork
black beans
green onion
Adobo spice
Ricotta
mini cucumber
guacamole crema*
oil
salt
water
warm water
*Guacamole Crema:  Sour Cream + guacamole
STERLING VINTNER'S PINOT NOIR 
Deep ruby colour; red cherry, earthy and vanilla aromas; light to medium bodied, dry; raspberry and cherry flavours with a nice touch of spice on the finish
Region: California
Colour: Red
Alcohol: 13.5%
Price (SLGA): $14.62
PELEE ISLAND GEWURZTRAMINER
Pale straw/yellow colour; floral, ripe peach, honey and lychee fruit aromas; off-dry, light to medium bodied, softly structured with balanced acidity, flavours of honeysuckle, rose water, pear, citrus and lychee; hints of spice on the finish.
Region: Canada
Colour: White
Alcohol: 12.5%
Price (SLGA): $12.99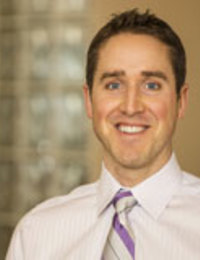 Dr Craig Herrington, Naturopath
BLACK BEANS 
Black beans are a nutritional powerhouse high in fibre, iron, phosphorus, potassium, calcium, magnesium, selenium, manganese, copper and zinc. Who needs a multivitamin!
Lacey Engel, Registred Dietician
Yum foods 
Serve "yum" foods with new food. When your child sees food they recognize it may entice them to explore other, new foods too.
Cooking for kids?
Go easy on the adobo spice blend as kids may not like it's spicy flavour.
Making this recipe with kids?
Ask the child to help by completing step 5 & 6: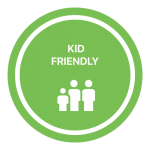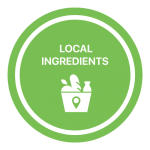 Note: We cannot guarantee any dish is allergen free. 
Weight Watchers Smart Points