You could make this recipe without stuffing the bell peppers and it would still be delicious. This dish is extra flavorful thanks to the Zesty signature tomato sauce which features smoke balsamic vinegar, honey to add sweetness, Gravelbourg mustard to add depth of flavours and Italian spices. The chicken, Zesty signature tomato sauce, quinoa, pesto, mushroom, onion, spinach and panko curst is a splendid meal in its own right. But would it be just as fun? Probably not. Something about having all that goodness inside a warm pepper package makes it feel like even more comforting. (Kids and kids at heart who like to play pretend with their food—this one's for you.)
CONO SUR BICICLETA PINOT NOIR ROSE
Pomegranate and cranberry on the nose with light floral notes. Juicy sweet cherry flavours followed by a dry, fresh finish.
Region: Chili
Alcohol: 13%
Price (SLGA): $13.17
BOUTARI CAMBAS RETSINA
Clear bright gold. Dry and tart flavour. Pine resin dominates the aroma and flavour at first. Hints of white fruit and floral notes.
Region: Country Hierarchy, Greece
Colour: White
Alcohol: 11.5%
Price (SLGA): $13.32
Featured
Saskatchewan
Products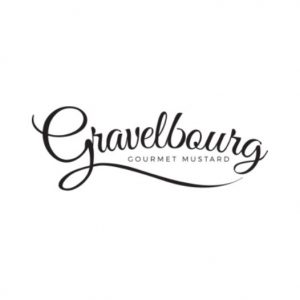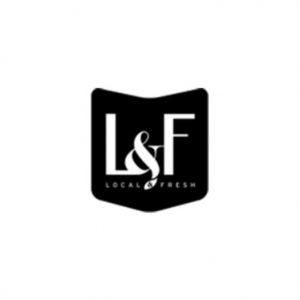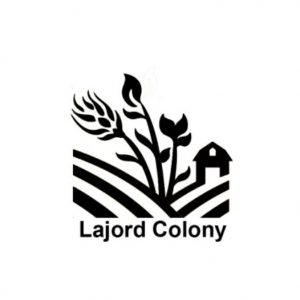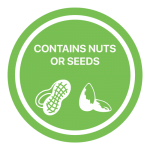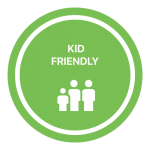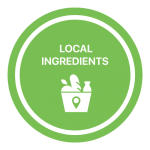 Note: We cannot guarantee any dish is allergen free.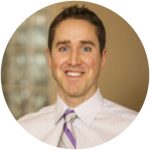 Dr. Herrington's
Health Fact
QUNOA
Quinoa (pronounced keen-wah) is actually a seed related to beets and spinach. It has all nine essential amino acids and is therefore a complete protein. Quinoa is high in protein, fibre, potassium, magnesium, and betaine.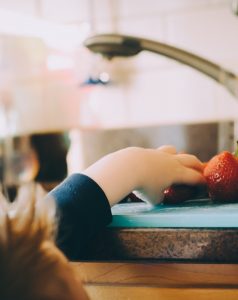 Cooking for kids?
Feel free to slowly introduce new vegetables to children. It may be difficult for children to cut the stuffed bell pepper. It is recommended to cut the stuffed peppers in small bites for children.
Making this recipe with kids?
Ask the child to help by completing step 5.
Included
2 portions
4 portions
bell peppers
Italian spice chicken breast
Quinoa
mushrooms
onion
tomato sauce
spinach
pesto
panko
water*
oil*
salt*
pepper*
Prepare and cook the bell peppers:  Turn on the oven to 375F. Cut the bell peppers in half and remove the seeds.  Lightly coat each half bell pepper with oil and place on a lined baking sheet. Cook in the oven for 20-25 minutes or until the peppers are fork tender. 
Place the Italian spice chicken breast on a non stick lined baking sheet, coat the chicken with oil (1/4 tbs, 1/2 tbs) and sprinkle with salt  (1/8 tbs, 1/4 tbs). Once the oven is hot, bake the chicken for 15-20 minutes*. Let rest for about 5 minutes and cut the chicken in 1/2 cm slices.  
*Note: Ensure the chicken is cooked to a minimum internal temperature of 165F. If the chicken breast is small if may be cooked in 15 minutes.
Prepare the mushrooms and onions : Wash and rinse all produce. While the bell peppers are cooking, dice the onion and the mushrooms in dice of about ½ cm*. 
*Note: Cutting the vegetable in small pieces reduces cooking time.
Cook the onion and mushrooms: In a pot, add oil (1/2 tsp, 1 tsp) and onion and mushrooms. Cook on medium heat until the onion is tender, about 5 minutes.
Cook the quinoa: In a strainer, rinse the quinoa. To the mushroom and onions,  add the tomato sauce, rinsed quinoa, salt (¼ tsp, 1/2 tsp), pepper (1/8 tsp, 1/4 tsp) and water  (1 cups, 2 cups). Stir to combine. Bring the water to a boil on medium/high heat. Reduce the heat to low, cover and let simmer 15 minutes, or until the water is absorbed. Remove the pot from heat and fluff the quinoa with a fork.
Finish the quinoa: Add the spinach and pesto to the quinoa. Combine until the spinach wilts from the heat of the quinoa, about 1 minute.  
Finish the stuffed peppers: Once the bell peppers and chicken is cooked, remove from the oven. Thinly slice the chicken breast (see step 1). Leave the oven on to toast the panko crust on the peppers.
Stuff each bell pepper half with tomato quinoa and chicken slices. Top with panko and toast in the oven for 5 minutes. Serve.