Fill your home with the luxurious smells of the middle east with this Za'atar Northern Pike and roasted vegetables dish. Pearl barley is topped with juicy trout, roasted fresh tomatoes, green beans, plump black olives, toasted almonds and garnished with sunflower sprouts from Acre 10 gourmet greens. The whole dish is drizzled with a delicious za'atar lemon dressing for a zesty twist featuring Gravelbourg mustard. This dish will make you discover delicious yet simple flavour combinations that will be loved by the whole family! 
Featured
Saskatchewan
Products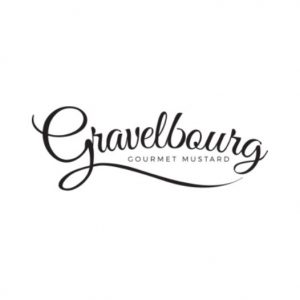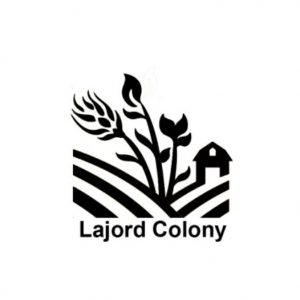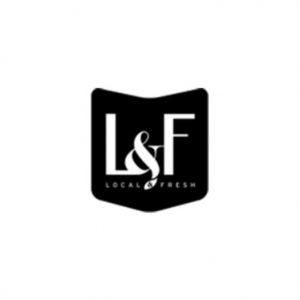 Cook the barley:  Heat  the oven to 400F. Rinse and dry all produces. In a medium pot, add the barley, water (1 1/2 cup, 3 cup) and salt (1/2 tsp, ¼ tsp) Bring to a boil, cover and let simmer 25 minutes. 
Gluten Friendly
Cook the rice: In the sink, place the rice in a strainer and rinse it well. In a pot, add the brown rice, water (1 1/3 cup, 2 2/3 cups), salt (1/4 tsp, 1/2 tsp) and stir. Bring to a boil on high heat. Reduce the heat to medium/low, cover and cook 25 minutes or until the water is absorbed and the rice is tender. Remove the pot from the heat and set aside.
Cook the vegetables: Cut the tomatoes in dices of about 1 cm. Cut the ends of the green beans and cut them in pieces of about 3 cm long.
Cook the vegetables and fish: Place the tomatoes and half the green beans on a baking sheet lined with parchment or non-stick liner. Drizzle the vegetables with oil (1/2 tsp, 1 tsp) , sprinkle with salt (¼ tsp, 1/2 tsp), pepper (1/8 tsp, 1/4 tsp) and Za'atar Spice blend. Combine to evenly coat the vegetables. Cook for about 5 minutes in the oven. Take the baking sheet out of the oven and place the za'atar Northern Pike on the baking sheet. Cook for an additional 7-10 minutes depending on how thick the fish is. The best way to check for doneness is to use a fork to gently prick the fish, and if it flakes easily and is opaque it's ready. Make sure to not overcook.   
Note: Ensure the Northern Pike is cooked to at least 145F but do not over cook it as it will become dry quickly.
Prepare the olives and almonds: Remove the pits from the black olives and roughly chop them. Roughly chop the almonds. 
Toast the almonds: Place the almonds in a small pan and toast on medium heat for about 1 minute. moving the almonds regularly to prevent burning. 
Assemble and serve: On individual plates, place the barley, top with the Northern Pike, baked vegetables, raw green beans, black olives, toasted almonds,  mixed greens, pea sprouts and garnish with about 2 tbsp of za'atar lemon dressing. Serve.
Included
2 portions
4 portions
barley
rice - gf only
Za'atar northern pike
green beans
tomato
za'atar
black olives
almonds
za'atar lemon dressing
pea sprouts
mixed greens
salt*
pepper*
oil*
water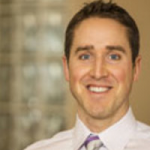 Dr. Craig Herrington, Naturopath
BARLEY
Barley contains a very important type of fibre called beta glucans. In numerous studies, beta-glucans were found to reduce cholesterol levels, support healthy blood sugar, support the immune system, reduce inflammation in the digestive tract, and even have cancer protective effects.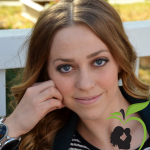 Lacey Engel, Registered Dietician
Cooking for kids?
Did you hear that crunch? Ask your little one what sounds food makes in their mouth when they bite. It's an easy and quick way to make food more fun!  
Feel free to slowly introduce za'atar and black olives to children as they may not like their flavour right away. 
Making this recipe with kids?
Ask the child to help by completing step 5 & 6.
Toast the almonds
Assemble and serve
SAWMILL CREEK SAUVIGNON BLANC
A crisp, dry wine with notes of citrus fruit, herbs and a hint of oak.
Region: Canada
Colour: White
Alcohol: 12%
Price (SLGA): $10.09

CAMPO VIEJO TEMPRANILLO
Medium ruby in colour with a hint of garnet; the aromas entice you with notes of juicy red berry fruits, leather, vanilla and cloves; on the palate it is extra dry, medium-bodied and ripe with flavours of raspberry, cherry, vanilla and sweet spices.
Region: Rioja, Spain
Alcohol: 13%
Price (SLGA): $15.99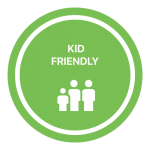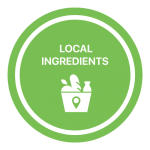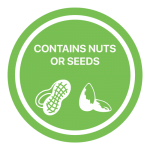 Note: We cannot guarantee any dish is allergen free.