Take a big bowl of this comforting yet light pasta. This lemon chicken penne combines buttery toasted pine nuts, pesto, Italian herb roasted chicken breast, tender asparagus, earthy mushrooms and savory tomatoes. The dish is finished with fresh basil. It's a delicious and hearty meal!
Set up & cook the chicken:  Bring water to a boil for the penne. Preheat the oven to 350F.
Place the chicken on a lined baking sheet and season with salt & pepper. Cook 15 minutes*. Slice the chicken.
*Note: Ensure the chicken is cooked to at least 165F.
Cook the pasta:  Season the water with salt.

Cook the penne in the boiling water for 10 minutes. Set aside pasta water – 1 tbsp per portion.
Drain the penne and it back to the pot.
Gluten-friendly: Cook the penne for 8 minutes. 
Prepare the asparagus: Wash and rinse all produce. Break off the woody end* of the asparagus. Cut the asparagus. Slice the mushrooms and dice the tomatoes.
*Bend the asparagus spear about 2-3 cm from the end and it will break at the right spot.
Cook the vegetables:  In a pan, heat the oil on medium heat, cook the mushrooms for 7 minutes. Add the tomatoes and asparagus to the pan and cook for an additional 5 minutes. Season with salt & pepper.
Prepare the lemon & pine nuts:  Zest and juice the lemon (1/2 lemon, 1 lemon, 1 large lemon).  In a pan on medium heat, toast the pine nuts for 1 minute.
Assemble & serve: Separate the basil leaves.
To the pasta, add the chicken, vegetables, pesto, lemon juice and lemon zest. Combine. Add the half the pasta water. Combine and if required add more pasta water little by little.
Serve and garnish with basil and pine nuts.
2 portions
4 portions
6 portions
Herb chicken breast
penne
asparagus
tomatoes
mushroom
Pesto
lemon
fresh basil
pine nuts
Dr. Craig Herrington, Nathuropath
Owner of Regina Naturoptathic
Basil
Basil is a herb belonging to the mint family.
It has anti-inflammatory, mild antibacterial, and antioxidant properties. 
A study, using a type of basil called Holy Basil, found that people who took the extract, felt less anxious, stressed, and depressed.
Lacey Engel, Registered Dietician
Owner of Beyond Baby Nutrition​
Cooking for kids?
If your child doesn't like asparagus yet, encourage them to try it raw and then cooked. Ask them what difference they notice.
It can take up to 20 exposure for taste buds to adapt to new flavours. 
Making this recipe with kids?
Cook with children by asking them to help in steps: 
2: Add the salt and pasta to the water.
4: Combine the vegetables
5: Which part of the lemon smell most? The juice or the zest?
6: Plate and garnish their dish
Recommended Wine Pairings
BERINGER MAIN & VINE ROSE
Aromas of passionfruit with floral notes and red berry flavours. A balance of crisp minerality with fruity and floral undertones. Refreshing and crisp. Perfect summer time wine to share.
Region: Napa, California
Colour: Rose
Alcohol: 11%
Price (SLGA): $11.47
BODACIOUS PINOT GRIGIO
Fresh, fruity, aromatic and easy-drinking with aromas of citrus and honey.
Region: Ontario
Colour: White
Alcohol: 12%
Price (SLGA): $11.92
Penne: Durum wheat semolina, niacin, folic acid, ferrous sulfate, riboflavin, thiamine mononitrate.
Italian herb chicken: Chicken breast, basil, terragon, garlic powder.
aspargus
tomatoes
mushrooms
pesto: basil, canola oil, Parmesan cheese (Basil blend (Genovese basil D.O.P. Sunflower oil, sea salt), sunflower oil, Parmesan cheese (pasteurized part-skimmed cow's milk, cheese cultures, sea salt, enzymes), pine nuts, extra virgin olive oil, pecorino (Romano D.O.P, cheese (sheep;s milk, salt), fresh garlic, ascorbic acid, citric acid, black pepper.
lemon
basil
pine nuts
Gluten-friendly adaptation:
Penne: Corn flour, rice flour, mono and diglycerides.
No nut adaptation:
pesto: basil, canola oil, Parmesan cheese (pasteurized milk modified milk ingredients, salt, powder cellulose, liapase, microbial enzyme, bacterial culture, natamycin), water, extra virgin olive oil, garlic, spices, citric acid, potassium sobate)
No dairy adaptation:
pesto: basil, grapeseed oil, canola oil, garlic powder.  
Note: We cannot guarantee any dish is allergen free.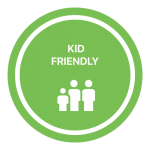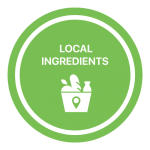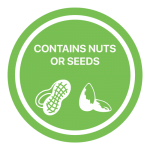 Note: We cannot guarantee any dish is allergen free.