Get ready for delicious cozy pasta in 20 minutes or less! Its faster than ordering pizza 😉 This delicious pasta is filled with classic Italian flavours with tomatoes, pesto, Parmesan, spinach and sweet Italian sausage. This new style of cooking pasta will completely change the way you make pasta when you are in a hurry! One pan pasta cooking style can be used with so many different types of pasta and vegetables.We bet you will love it! 
Recommended Wine Pairing​
Soave classico doc retro
Soave means soft in Italian, and this wine stays true to that name. The nose is soft with notes of yellow apple and pear while the palate is dry with flavours of baked apple, pear, and a touch of lemon; light bodied and refreshing it finishes with a cleansing note of peach.
Region: Veneto, Italy
Colour: White
Alcohol: 12.0%
Price (SLGA): $12.47
 Farnese Sangiovese
On the nose are cherries, strawberries, herbs and spices. On the palate are flavours of cherry, raspberry and strawberry ending with a clean finish and light tannins.
Region: Puglia, Italy
Colour: Red
Alcohol: 12.0%
Price (SLGA): $13.41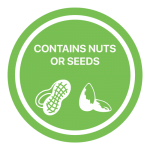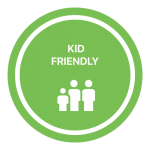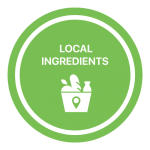 Note: We cannot guarantee any dish is allergen free. 
ONE-POT PASTA 
One-pot pasta has been used as a quick meal in Italy since generations and was recently introduced in North America by Martha Stewart. You simply throw a few ingredients in a pot, bring to a boil and stir for 9 minutes and dinner is served. Easy peasy!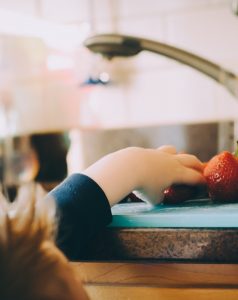 Making this recipe with kids?
Ask the child to help by completing step 4 & 6:  
Combine the pasta ingredients
Garnish and serve
Included
4 portions
2 portions
vegetable oil
sweet Italian sausage
onion
garlic bulb
tomato
linguini
pepper*
salt*
spinach
pesto
water
parmesan
Cook the sausage: Heat the oven to 400F. Place the sausage(s) on a baking sheet lined with parchment paper or non-stick liner. Drizzle oil (1/2 tsp, 1/4 tsp) on the sausage(s). Bake in the oven until the sausage is fully cooked, about 15 minutes. When sausage is cooked, slice in 1/2 to 1 cm thick slices.
Note: Ensure the sausage is cooked to at least 165F.
Preparation: While the sausage is cooking, wash and dry all produce. Dice the tomato in 2 cm dices. Mince the garlic and cut the onion in 1/2 cm slices. 
Add pasta to the pot: In a large pan or pot add the linguine. A large pan should fit the whole length of the linguine. If the pasta doesn't fit, break it in half. 
Combine the pasta ingredients: Add the tomato, onion, garlic, pesto, spinach, salt (1/2 tsp, 1/4 tsp), pepper (1/4 tsp, 1/8 tsp), and water (7 cups, 3 1/2 cups) to the pot.
Cook the pasta: Bring the water to a boil on medium/high heat and stir constantly. Cook, steering constantly, for 7-9 minutes depending on how you prefer your pasta. Cook for 7 minutes for al dente pasta and 9 minutes for softer pasta. 
Garnish and Serve: In individual bowls, place the pasta and garnish with sausage slices and Parmesan. Serve.